Duma Collectives Says Goodbye To Its Talent Management Division
Duma Collectives Says Goodbye To Its Talent Management Division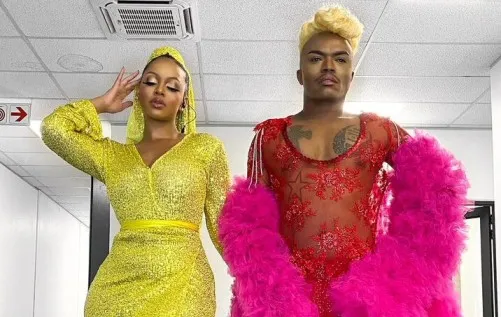 Duma Collective, one of Mzansi's top PR agencies, has ended its artist management division with some of Mzansi's top artists. Over the years, the company has grown in leaps and bounds and now offers social media, multimedia production, talent production, events services and etc. In a post Duma Collective announced that it had parted ways with Kwesta, Jessica Nkosi, Mihlali Ndamase, Bonko Khoza, Somizi Mhlongo, and Motshidisi Mohono
"The Duma Collective team has exponentially grown through the support of its partners and clients over the last couple of months. With the expansion, the business has had to re-look its offerings, and how each of them creates the most value for all stakeholders," the statement reads.The plan is to focus more on other services that are more beneficial than talent management. "The Duma Collective team would like to focus on solidifying the position as a creative communications agency with other service offerings such as eventing, above the line, public relations, social media,influencer marketing, multi-media production, and talent procurement."They went on to say,
It said the talent management arm of the business will no longer be effective from 1 November 2022.
"While this means that the company no longer has the direct representation of the following talent, Kwesta, Jessica Nkosi, Mihlali Ndamase, Bonko Khoza, Somizi Mhlongo, Motshidisi Mohono, the business will still offer procurement of talent for special projects and campaigns and maintain a good working relationship with all the talent it has previously managed," the statement continued.