DUDUZANE ZUMA CLEARS THE AIR ON HIS 'LOOT RESPONSIBLY' VIDEO
DUDUZANE ZUMA CLEARS THE AIR ON HIS 'LOOT RESPONSIBLY' VIDEO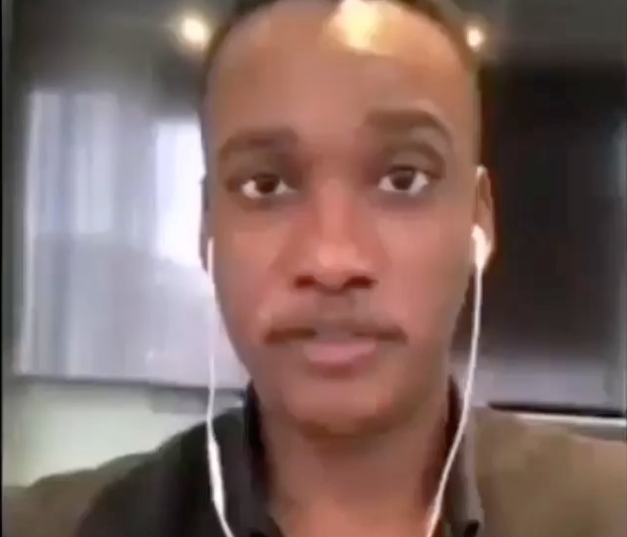 Duduzane Zuma, the son of a former president Jacob Zuma, has rubbed local celebs the wrong way.
This after he told those who were looting to loot responsibly.
In a video clip, Duduzane can be seen telling looters to "loot responsibly".
It is not clear when the clip was made and for what purpose.
Local celebs were not impressed with Duduzane's utterance and as a result they expressed their disappointment with him.
recommended by
Mgid
Mgid
BITCOIN ERA
People From Egypt Earn $300 / Hour With Bitcoin Method
LEARN MORE
Radio host and media personality Unathi Nkayi wrote: "For sake HOW DOES ONE LOOT RESPONSIBLY. Whyyyyyyyyyyyyyyyy is he talking."
In a follow-up post, she wrote: "And yet, looting is a crime. You will insult me until you stop. You will continue showing us who you are. I know that people call me names when they can force me to do what they want or can't get what they want from me. Looting is a crime."
Actress Bubu Mazibuko commented: "What a complete knob."
Musician Tamara Dey commented: "What the FK"
DJ Zinhle responded with broken hearts emojis.
But DJ Chynaman defended Duduzane and said: "This is not a full video."
But Unathi was having none of it as she said: "Long short, edited or not he says loot responsibly. Don't do that to me please."
But on Monday 19 July, Duduzane denied that he was inciting violence.
Speaking on Newzroom Afrika, he said he was quoted out of context.
He said people should watch the entire video clip so they could see what he meant.
"When I made that video, some communities had already started protecting their assets and properties. So in that video clip I was trying to warn people to be careful in whatever they do. I also emphasised that those who break the law must face the consequences," said Duduzane.
In the interview he said he was aware that DA has opened a criminal case against him for inciting violence and he said he wasn't bothered by it.