Drama: Sithelo Shozi throws anti-Valentine's Day party as she quits love – WATCH
Drama: Sithelo Shozi throws anti-Valentine's Day party as she quits love – WATCH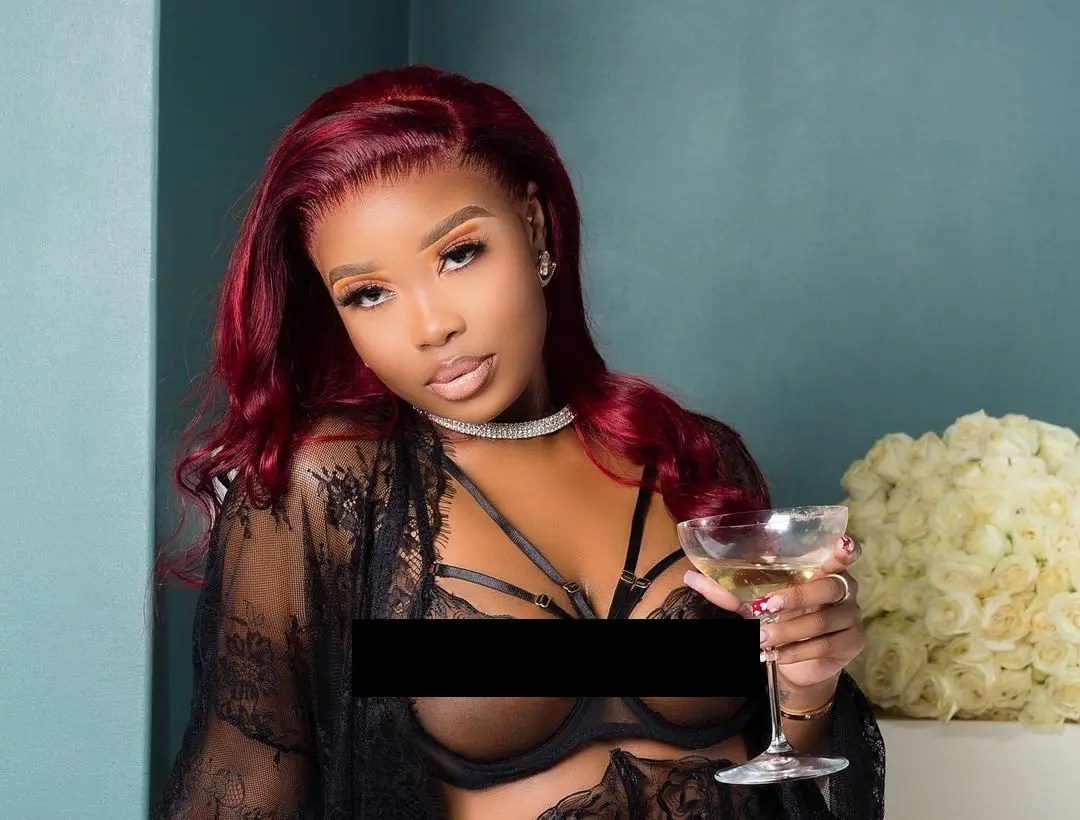 Royal AM chairperson's ex Sithelo Shozi is showing love and romance the proverbial middle finger after posting a defiant message on Valentine's Day…
The mom-of-thee – who was rumoured to be sensationally ditched by ex-lover and baby daddy Andile Mpisane – celebrated the day of love in an unconventional way.
But Sithelo has moved on and wants the world she has no time for romance.
In what appeared to be an anti-Valentine's Day party on Monday, 14 February, Sithelo Shozi posted a video of her donning sexy black lingerie as she sipped on French champagne.
But it was her unconventional cake in the clip – a black heart emblazoned with the words "f**k love" in icing – that caught her followers attention.
"let 'em eat cake!", she captioned the clip.
And her followers were loving her attitude too…
"It's the 'f**k love' cake for me"
"The winner for the best Valentine's Day content for 2022"
"Your crown ain't never shaking and that's on periodt"