DRAMA: Moshe Ndiki storms Gomora set to confront actor Zolisa Xaluva(Melusi) – Video
DRAMA: Moshe Ndiki storms Gomora set to confront actor Zolisa Xaluva(Melusi) – Video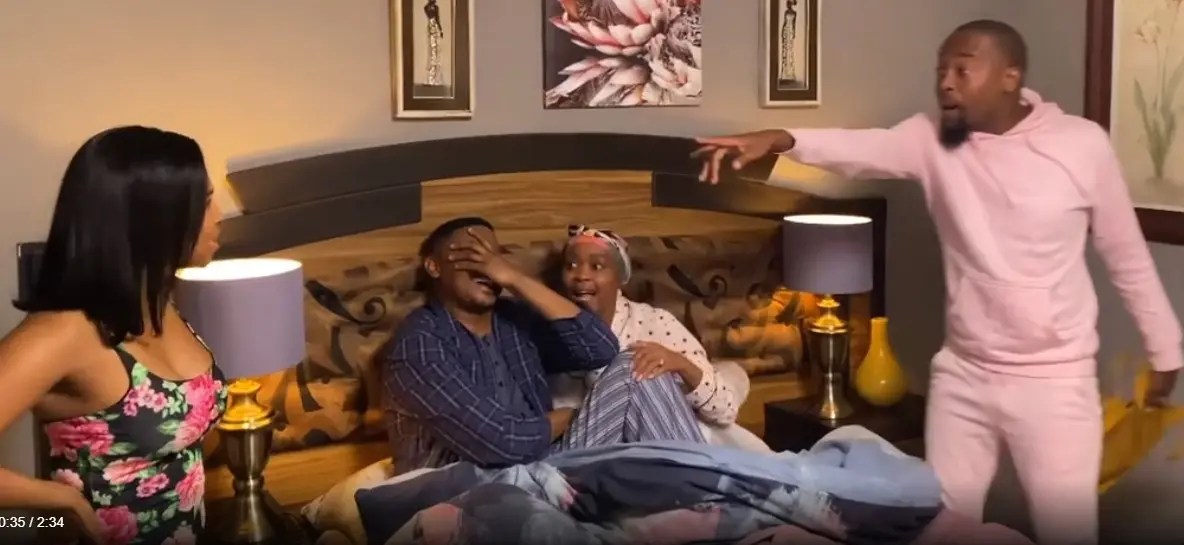 Actor and TV presenter Moshe Ndiki shared that he visited Gomora set today following his previous message to Melusi.
"I couldn't let it go, I had to tell him face to face," he wrote on Instagram sharing a hilarious video of him confronting Melusi on set.
He also thanked the crew and the cast of the show for giving him the opportunity.
He wrote: thank you for having me. Thank you for insert my need to get it off my chest @lulu_hela you're a real gem, Enkosi mntase. Thanking actors Zolisa Xaluva, Katlego Danke, and Thembi Seete, he added: "I love and appreciate your craft, thank you for having me."
Gomora's series producer Lulu Hela also shared the video saying, "we realised the only way @moshendiki would heal from this, was to confront this trio in person. So here goes😂
She said the actors had a lot of fun with Moshe on Set, "@moshendiki You are amazing. We loved having you on set this morning. Thank you for loving our show as much as we do."
Last week, Moshe was touched by Melusi's storyline. He made a video slamming the character, "This is a message to Melusi on Gomora," he said starting his rant in the video.
He continued to express his disappointment in Melusi asking why didn't he go to the police station to confess that Gladys killed Langa and also tell them that his son Ntokozo killed his side chick's husband.
"Even my side chick killed my wife's brother. So Melusi is the common denominator in all of this," he continued to say.