DRAMA: Family of 14-year-old girl who died giving birth offers husband her 9-year-old sister as replacement
DRAMA: Family of 14-year-old girl who died giving birth offers husband her 9-year-old sister as replacement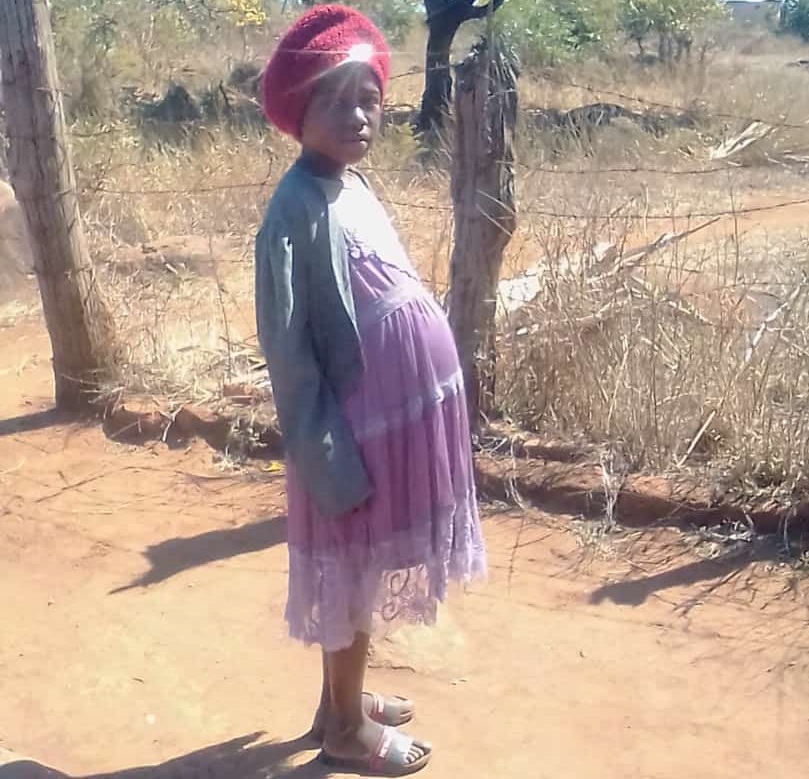 Some relatives of the late 14-year-old-girl who died while giving birth at a shrine have been appealing for justice following reports that the deceased's husband wants another wife from the same family according to their custom in Zimbabwe where the incident reportedly took place.
One of the family members Alice Mabika said they are living in fear of exposing a death they said could have been avoided had the deceased been rushed to a hospital.
"What is now worrying are reports that the husband is expecting to be given the deceased's 9-year-old sister in marriage. He was yet to pay lobola for the deceased and the family wanted to meet us to pay something on the burial day and we turned down their request. How could we receive lobola on the day they tormented us by denying us access to the burial?
"It is our prayer that justice prevails given the circumstances in which we lost our daughter. We also want to dismiss a photograph of a young pregnant woman being circulated online purported to be of the late Memory Machaya.
"The pictures published by H-Metro are the correct ones," said Mabika.
Manicaland province police spokesperson Inspector Luxson Chananda said the death of the 14-year-old Memory Machaya was not reported.
"Police are investigating the case of a 14-year-old woman said to have died while giving birth at a shrine in Bocha. Preliminary investigations so far have shown that the death was never reported to any of the police stations," said Insp Chananda.
The deceased's aunt Angeline Machaya, an ardent follower of Johanne Marange told H-Metro that the baby is in good condition and receiving enough milk.
"The baby is well and getting enough milk, donated by family members," said Machaya.
"We do not want donations for now but if the need should arise we will inform you, thank you for the concern," she said.
The late Memory Machaya was married to Evans Momberume.
Zimbabwe Gender Commission, Commissioner Sibongile Mawuye, and Shamwari Yemwanasikana spokesperson Ekenia Chifamba said churches are supposed to be safe havens for children and not violate their right to health care which resulted in the death at the Johane Marange church.
"The voice of church leaders needs to be heard in these crucial times when the girl child is being abused in the hands of church leaders. It is time that as a nation we regulate the operations of the cults that disguise themselves as churches whilst abusing women and girls. This is no longer the time to be silenced by these men of cloth who have turned to be wolves in sheep's clothing.
"Communities should take a stand- point in ensuring that our communities are safe and we are not complacent in responding to issues of child abuse. Therefore, we demand justice for the deceased who died in the hands of a trusted man of cloth," said Chifamba.