Drama As Top Mzansi Actress Sindi Dlathu Finally Exposed
Drama As Top Mzansi Actress Sindi Dlathu Finally Exposed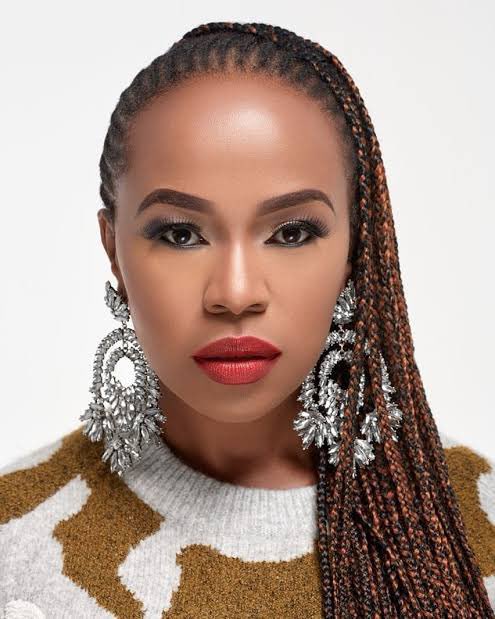 Things just took an unexpected turn on The River 1 Magic – it appears fan-favourite and villain Lindiwe Dikana's days of doing as she pleases and getting away with it could be coming to an end
After killing her daughter Tumi in season 3's finale to save her herself, fans wondered how they would keep the storyline lit after losing a prominent member of the cast – reviews that followed labelled the drama as dull and boring up until recently. The writers have of telenovela have so far managed to keep Sindi Dlathu's character almost invincible, as she's killed, lied and manipulated many, including her commissioner husband, but somehow still manages to rise above the law.
Following long and intentional investigations, Lindiwe's husband, Zweli Dikana finally found out that she was the lady spotted leaving Elvis room on the CCV footage on the day he was killed. Shocked, disappointed and hurt by these revelations, Zweli confronted her about this and Lindiwe would of course deny it, until she finally cracked and admitted to some of the accusations, but not all and before he could finish his questioning, the show ended. Do you think Lindiwe would finally be exposed this time around?
While we're on the topic of Lindiwe and Zweli Dikana, let's also just take a moment to appreciate their talents. They've been at the very top of their game since their careers began. Dlathu is well known for her role as Thandaza on one of Mzansi's longest-running dramas Muvhango. She joined the soapie in 1997 up until 2018. Sindi was also cast in the popular South African film Sarafina. She worked alongside Whoopi Goldberg and Michael Peters.
Hlomla Dandala is popular for his role on Isidingo as Derek (1998 – 2001), his lead role as Jacob in Jacob's Cross and Siseko Langa in e.tv's Scandal! from 2016 until 2019.