Drama As Khanyi Mbau Makes Fun Of Kudzai's Heartbreak
Drama As Khanyi Mbau Makes Fun Of Kudzai's Heartbreak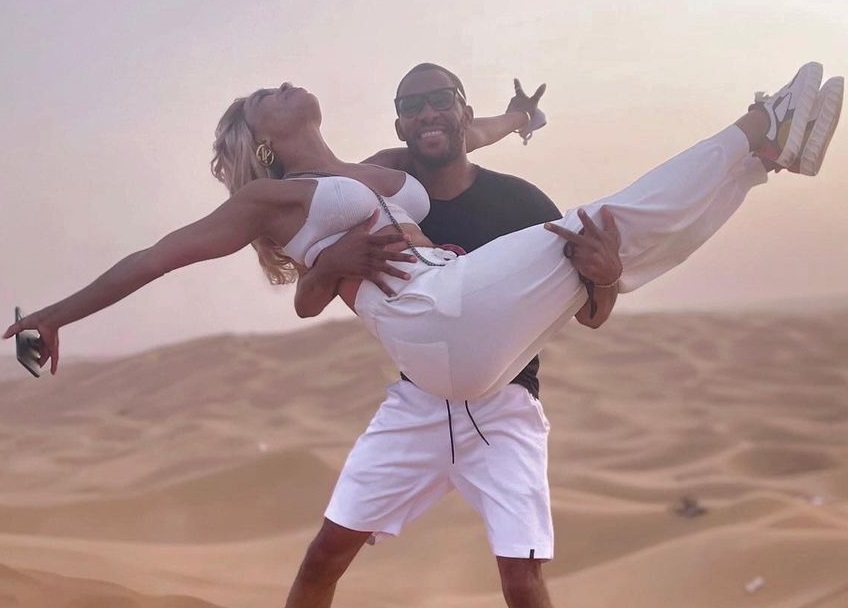 Whilst Kudzai Mushonga is reeling after being "dumped" in Dubai by his socialite girlfriend Khanyi Mbau, she on the other hand is having the time of her life in clubs. Khanyi was the host at Mabopane Shisanyama yesterday and she ceased the opportunity to make fun of Kudzai after she left him sulking and alone in Dubai.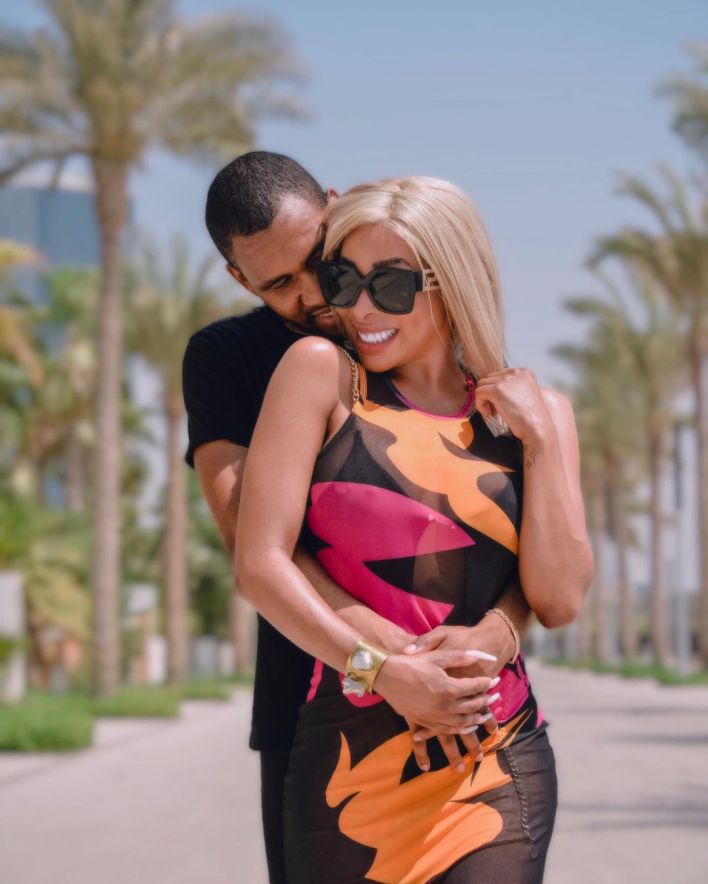 Khanyi Mbau left a sour taste on social media user's mouths when she dissed a heartbroken man, when she was the MC at the gig. When the song Umsebenzi Wethu was playing, she said, "Shiya indoda eDubai. Uhambe ngathi uyabuya," which translates to "leave that man alone in Dubai. Leave as if you're coming back."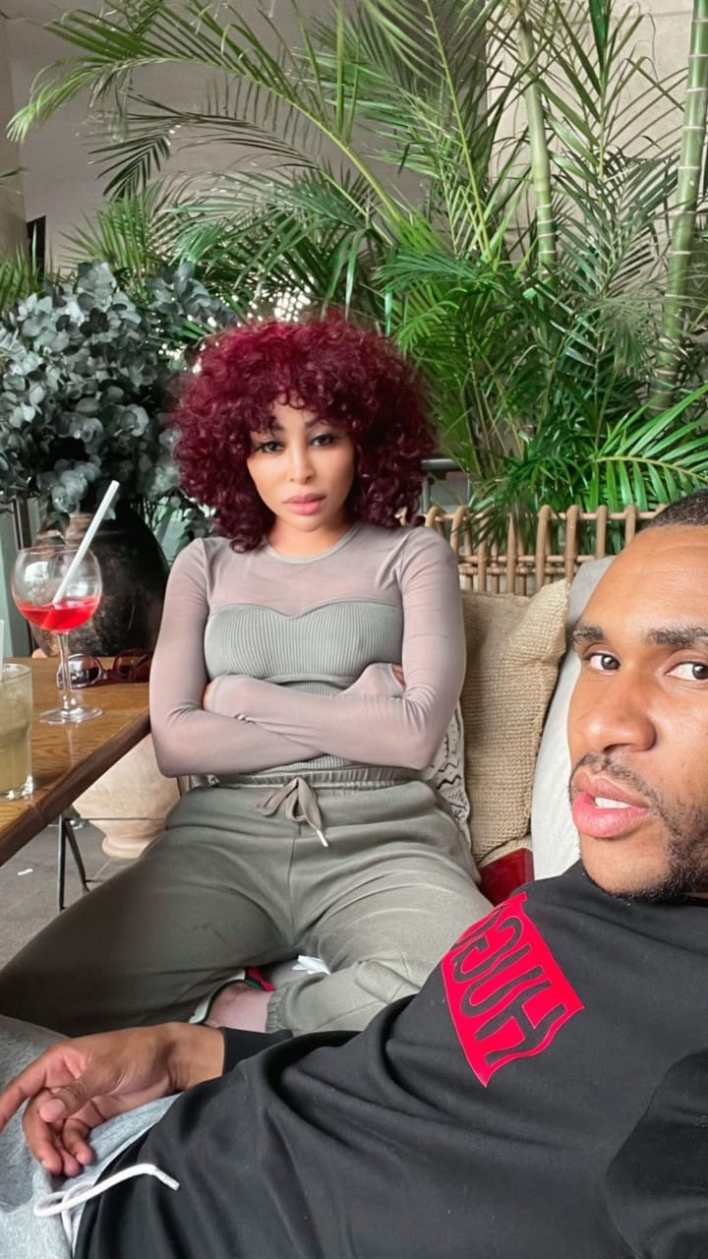 On the other hand, Kudzai has been posting his Mrs K non stop on social media ever since the incident happened.
Social media has put Khanyi on blast for her actions, with some saying if the tables were turned Kudzai would have been called all sorts of names.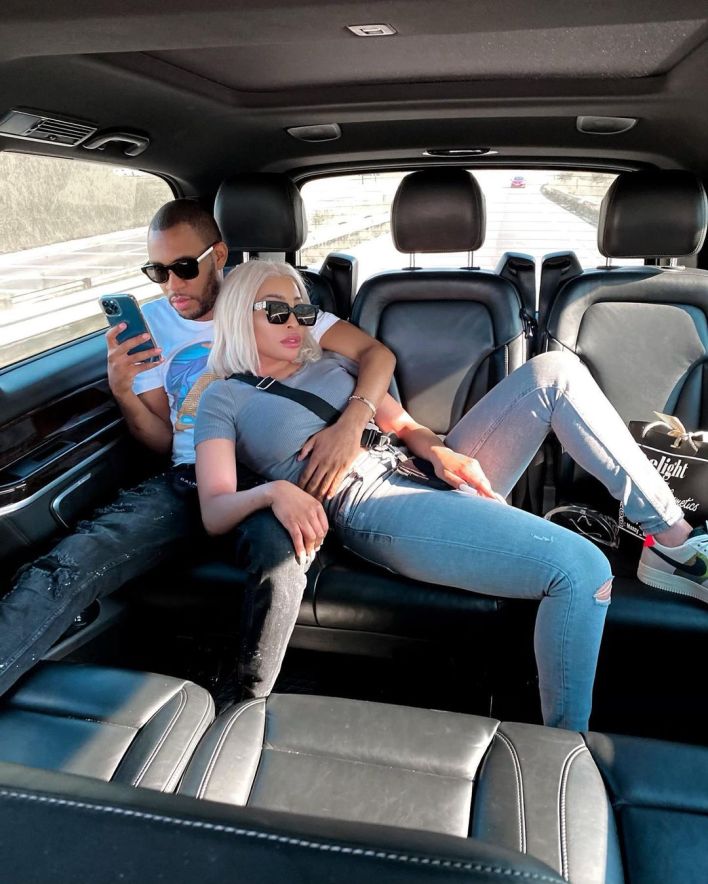 "If it was a man who did what Khanyi Mbau did he would be cancelled right now, all the fake feminist will be all over social media crying foul. But keh Khanyi is a woman," commented Zandile Excel.
"Khanyi Mbau need to be called out, stop praising amanyala Nina (nonsense)," Kamo Marven said.
"Karma knows everyone's address, that's all I can say in this Khanyi situation," Zilungile said.
Here are some other reactions:
Me reading the tweets of people who were bashing Katlego Maboe for cheating on his wife now they are praising Khanyi Mbau for leaving a man in Dubai alone because he was broke. pic.twitter.com/yOdmoSIUmS

— Zandile Excel (@ZandileExcel) September 12, 2021
Lol, if a man…any man was pulling the stunts Khanyi is pulling he would be labeled and called all sorts of names now, and we'd all be painted with the same brush. On some, "Fear men"

— Pal Mabelane (@BGF013) September 12, 2021
Khanyi Mbau is such an embarrassment

Especially for a woman who's raising a daughter..

A teaspoon of iintloni is very important sometimes.

— ChrisExcel (@ChrisExcel102) September 12, 2021
But why is Khanyi Mbau being celebrated for what she did to her man?

— 2021 AFRICA (@2021AFRICA) September 11, 2021
Kudzai came clean about what happened in Dubai which made Khanyi leave the way she did. In an emotional Instagram Live, with tears almost coming out from his eyes, Kudzai took some of the blame and apologised to Khanyi for not giving her the attention she needed.
"I would like to apologise to my woman Mrs K for taking our private life on Instagram. I was hurting, I honestly didn't know how to deal with my emotions, baby I love you," he wrote.
They then talked things through via video call. "I am not ashamed to to stand on top of the world and admit I love you! You became my world, my everything," he said.
All he wanted was for them to take over Dubai and become the king and queen of the country. "Everything I had, I shared with you. I thought I was bringing you to Dubai so that we can be global, I said babe, South Africa is crowded, you don't make that much, how about we go somewhere and just try? I registered a company in Dubai, with Khanyi as a 51% shareholder and she came up with a name. The plan was for her to do her social media stuff while I just do my regular work," he said.
"It cost more than R100k to register a company and I paid for that even if I was fighting with my friends. First class, it's on me baby. You should have just let me know. Was I really that bad to you? How many things of my own did I sacrifice just to … I should have listened to my mother. I never lied to that woman. She's the first lady I never cheated on," Kudzai continued