Dr Nandipha Magudumana's father gets bail
Dr Nandipha Magudumana's father gets bail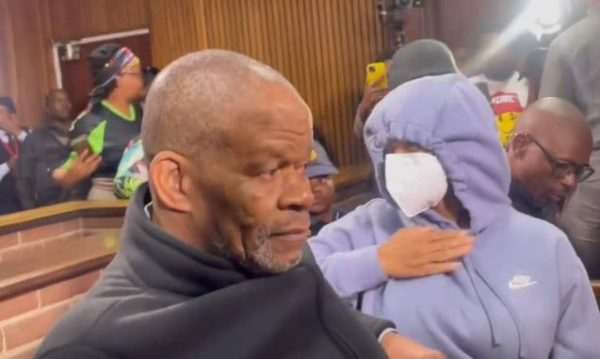 Dr Nandipha Magudumana and her father
Dr Nandipha Magudumana's father, Zolile Sekeleni has been granted R10 000 bail at the Bloemfontein Magistrates Court early today.
Sekeleni appeared alongside his daughter and two other accused facing a number of charges including aiding and abetting the escape of rapist and murderer Thabo Bester in May 2022.
Dr Nandipha and the other accused will remain in police custody until their next court appearance between the 3rd and 4th of May for formal bail application.
WATCH: Dr Nandipha Magudumana blows kisses to her family. Her mother and sister become emotional. #ThaboBester #DrNandipha @ewnreporter pic.twitter.com/RtPdxs1Pwh

— Kgomotso🌸 (@motso_modise) April 17, 2023
BIG REVEAL: Dr Nandipha Magudumana instructed to show her face in court. She also confirms that she was the person who made the first appearance, covered up. #DrNandipha will remain behind bars in Kroonstad, pending her bail application in 2 weeks time.@ewnreporter pic.twitter.com/olsUF0tyNs

— Kgomotso🌸 (@motso_modise) April 17, 2023
Bail was denied for Dr Nandipha Magudumana , she remains in custody until the 3rd & 4th of May which is her next court appearance at the Bloemfontein Magistrates Court pic.twitter.com/CvvkOk0YOJ

— The Instigator (@Am_Blujay) April 17, 2023