Dr Malinga's bank balance skyrockets after receiving lots of cash from Black Coffee and Malema
Dr Malinga's bank balance skyrockets after receiving lots of cash from Black Coffee and Malema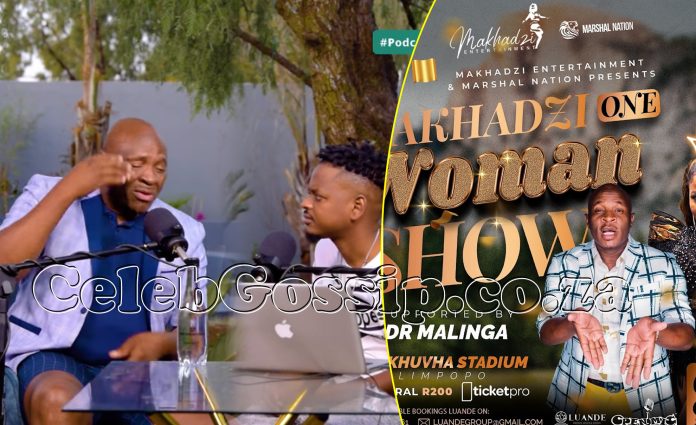 Grounded Dr Malinga's bank balance skyrocketed after receiving thousands of cash from Black Coffee and other well-wishers.
The South African vocalist's fall from grace has been a social buzz after his recent visit to Podcast and Chill with MacG where he broke down in tears about his financial difficulties.
He opened up about the bill which he failed to pay in a recent Podcast and Chill interview.
"I was calling people I worked with. I called many people, but they didn't come to my rescue. Every time I would call people and ask 'can you help' and they never did."
The Hangover hit maker has had fans and celebrities sending him money after he became a puddle of tears when he told the story of how the SA Revenue Service (Sars) hit him with a R2m bill.
After Malinga expressed his gratitude to EFF leader Julius Malema, Busiswa, Kabza De Small, Oskido, Makhadzi and Black Coffee among other celebrities who have offered their assistance, speculation circulated on social media that some had given the star hefty amounts.
Dr Malinga dismissed rumours that he received R500,000 from Black Coffee, but confirmed he received a whopping R20,000 from the DJ.
Dr Malinga confirms:

– Black Coffe sent him R20k
– BI Phakathi R10k
– Undisclosed Chiller sent him R10 with a reference "God bless you my brother" ❤
– Peter R250 & many others🥰

"We are reaching R100k now, thanks bye" Lingas 😊

R150k Nota #Uyajola99 Drugs pic.twitter.com/3q0Amld3nh

— YaseBlock B 🇸🇿 (@ThisIsColbert) September 12, 2022
"Black Coffee sent me money … he sent me R20,000," he said.
The musician went on to speak of other monetary donations he had received from fans.
"… also Mr Invisible man with a good heart, BI Phakathi, he sent me R10,000."
"People are donating money. There's an amount that touched me so much, only R10 came to my account with a reference 'God bless you my brother' … People are blessing me, I'm just overwhelmed… we are reaching 100 000 now."
Malinga said he was not taking the donations for granted and was looking to pay it forward and help others in the same situation once he gets back on his feet.
In other news, it was confirmed that Makhadzi had offered him a chance to perform on her One Woman show. Assistance is coming for Maling from all angles, and he is out of words when describing the love he gets from all of Mzansi.