Dr Malinga to Focalistic – 'Your attitude is ugly like your face'
Dr Malinga to Focalistic – 'Your attitude is ugly like your face'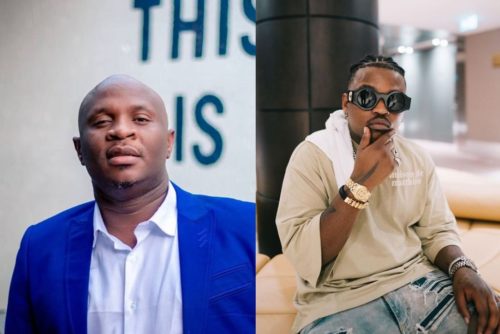 Dr Malinga got brows raised after seriously dragging Focalistic in the mud.
The OG who's known to be less toxic on social media took to Twitter on Monday afternoon, calling out the Amapiano hitmaker over his bad attitude.
Not only did Malinga circled out the singer's attitude, he also described him to have an ugly face.
"FOCALISTIC YOUR ATTITUDE IS UGLY LIKE YOUR FACE. Thanks Bye," Dr tweeted.
Twitter users are shocked at this statement and they've flooded the tweet with different reactions.
We need to solve this urgently Dr must open a space and we'll invite Focalistic pic.twitter.com/SMREcrt0Pz

— King Siya IV 🧭 (@Siya_Ndlumbini) September 27, 2021
I can tell you wrote this tweet driving your mini bus roaming around Soshanguve Block GG seeking for stocko pic.twitter.com/bFG4rqGofm

— OneFourtyFive (@geezybeatz145__) September 27, 2021
Ur music and focalistic attitude pic.twitter.com/oxshU487qn

— 𝑆𝑙𝑖𝑚𝑘𝑎𝑦® (@MaungaClive) September 27, 2021
I don't know about his attitude coz I only know him on music videos. But ugly face? I don't think so bhuti. Try another line. pic.twitter.com/oL7oI6sQrY

— online user (@KimKardosh) September 27, 2021