"Don't Keep Up With Me, I'm Not A Kardashian"
"Don't Keep Up With Me, I'm Not A Kardashian"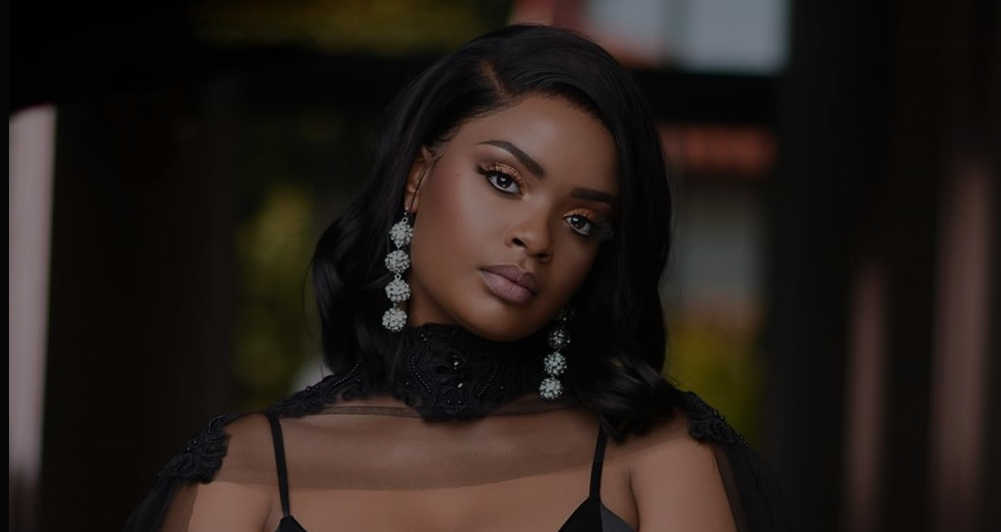 Dillish Mathews has made it confusing for her fans to keep up with her. Taking to Instagram to express her views on the same, she told everyone on her story that she is not a Kardashian and that people should not try to keep up with her.
Dillish has been posting certain videos and pictures that have us all wondering, is Dillish Mathews single or taken? We know about her recent breakup with Emmanual Adebayor. The couple called it quits last year but have been involved in a sort of social media war with each other.
The shade with these two does not stop but both have since long moved on from each other and moved on with their lives. However, after their breakup, Dillish seemed to gain a secret admirer.
It comes as no surprise that this real-life princess, as she likes to call herself, has someone who has the hots for her. The gorgeous Dillish Mathews must have many secret admirers but for all the obvious reasons, this one seems to have caught her eye.
As the term suggests, this person has been and still is a secret. She once posted a picture of her with a boutique claiming that she received 100 roses with a letter from this secret admirer of hers. All we know about this secret admirer is that they speak Afrikaans.
She has been receiving gifts quite often from several people who want to shower her with love and affection. But there are some gifts that just stand out more than others. The first gift that caught our eye was the bouquet of roses.
The second gift that seemed to convey more than just love from a fan was a more recent gift she received. Giving us all a sneak peek of this gift on Instagram, she posted a story of her holding a new diamond necklace!
This elegant and luxurious gift has made us all believe that her secret admirer is more to her than just an admirer. She posted a picture holding the gift on her story, captioning it 'Diamonds for the princess. Thank you!'
No one knows who this secret admirer of her is but sis has been confusing us with her posts lately. She has been creating TikTok videos talking about her dating life, or lack thereof. She posted one on her story that tells us that she hates people telling that she is 'too cute to be single'.
She posted another TikTok video on her feed where the audio mocks her for not having a boyfriend on the upcoming Valentine's Day with Dillish acting sad and upset about this fact. This has left not only us but also her closest friends confused about her relationship status.
One of her friends told her what has been on everyone's mind and Dillish Mathews revealed this on her Instagram story hours ago. She said that her friend called her up asking why one week she is posting pictures of extravagant gifts she receives from someone and the next week she is posting videos of herself singing sad love songs.
Her friend also called her confusing and proceeded to ask who it is that has been breaking her heart. Dillish was quick to answer her letting her know that she can understand why people would be thrown off by this. However, she neither confirmed nor denied anything, saying only that she likes the songs and hence posts videos of her singing them.
Addressing all the viewers, she subtly told everyone to back off and stop making assumptions by telling us to stop trying to keep up with her as she is not a Kardashian. This princess sure knows how to fight back.