Don't do this to Amapiano – DJ Maphorisa warns Nigerian artist
Don't do this to Amapiano – DJ Maphorisa warns Nigerian artist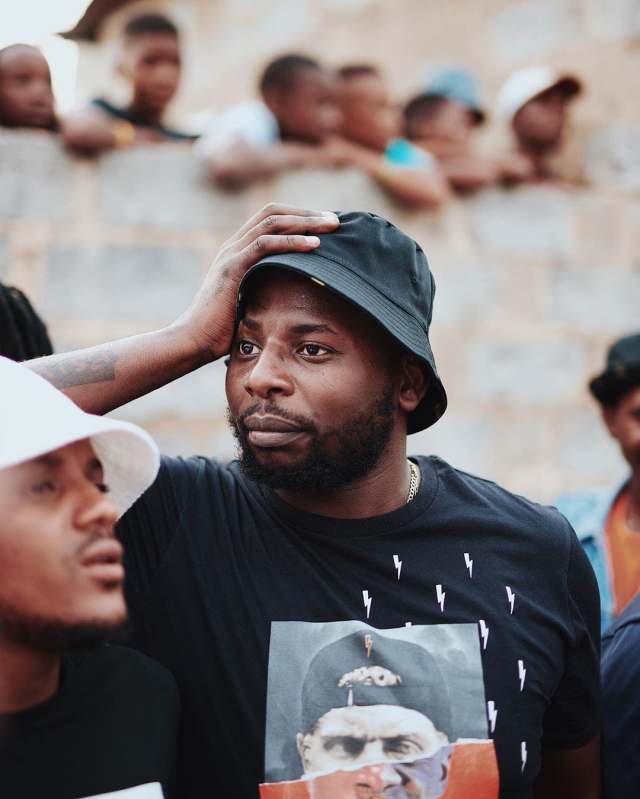 DJ Maphorisa is heartbroken after watching a video of some persons clubbing to Amapiano songs.
In the video, Nigerian award-winning dancer, Poco Lee was seen leg-working to an amapiano song, but what troubled Maphorisa is how the DJ manipulated the sound, by making it a fast beat.
The DJ took to Twitter, saying he doesn't like what is being done to the genre.
"Tjo i cnt deal wat temp/bpm is this now? please dnt do this to amapiano. Busta ba go etsang?" Lawd Phori tweeted.
Check out video and reactions below:
Tjo i cnt deal wat temp/bpm is this now? please dnt do this to amapiano 😭 Busta ba go etsang ? pic.twitter.com/Z9srYe8Eii

— Madumane (@DjMaphorisa) May 10, 2021
Yabona lama skrr-skrr ayamosha🤣 pic.twitter.com/wLaBzKbVuM

— Maliyo👌 (@Maliyo_leo) May 10, 2021
Tjo i cnt deal wat temp/bpm is this now? please dnt do this to amapiano 😭 Busta ba go etsang ? pic.twitter.com/Z9srYe8Eii

— Madumane (@DjMaphorisa) May 10, 2021