Doja Cat's new hair style looking like her father, actor Dumisani Dlamini from Sarafina has Mzansi in shock
Doja Cat's new hair style looking like her father, actor Dumisani Dlamini from Sarafina has Mzansi in shock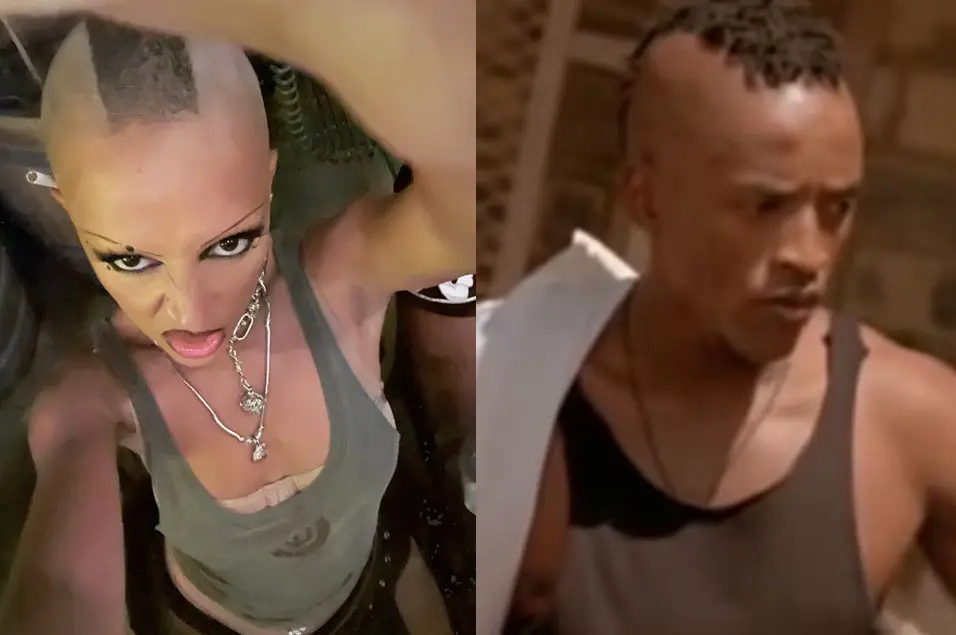 American rapper Doja Cat's recent looks have had the world shocked and concerned. The musician, who's also the daughter of South African actor Dumisani Dlamini, has been introducing new, weird looks and people are saying something is wrong with her because the outfits don't seem normal.
Her recent look at the New York Fashion Week over the weekend was her painting her face and head white.
She has since been trending with people asking why she painted her face.
Weeks ago, she also debuted her new look which was a chiskop and she also removed her eyebrows.
She has been drawing a thin line to replace the eyebrows.
Doja has been wearing funny outfits for a while now, but she changed to weird-looking costumes last week.
On Monday, 5 September she announced on Twitter that it would be Halloween every day for her.
"It's Halloween every day starting now," she wrote.
Since then, she has been sharing new outfits every day and people on social media are asking why she's wearing the clothes.
However, they have offended her because she took to social media to tell people they will never control what she wears.
"You will never teach me how to dress and you'll never control what I wear so get used to it. Sorry that you're sad," she wrote.
Check out Doja's new looks below: