DJ Zinhle Reveals Her Baby's Name
DJ Zinhle Reveals Her Baby's Name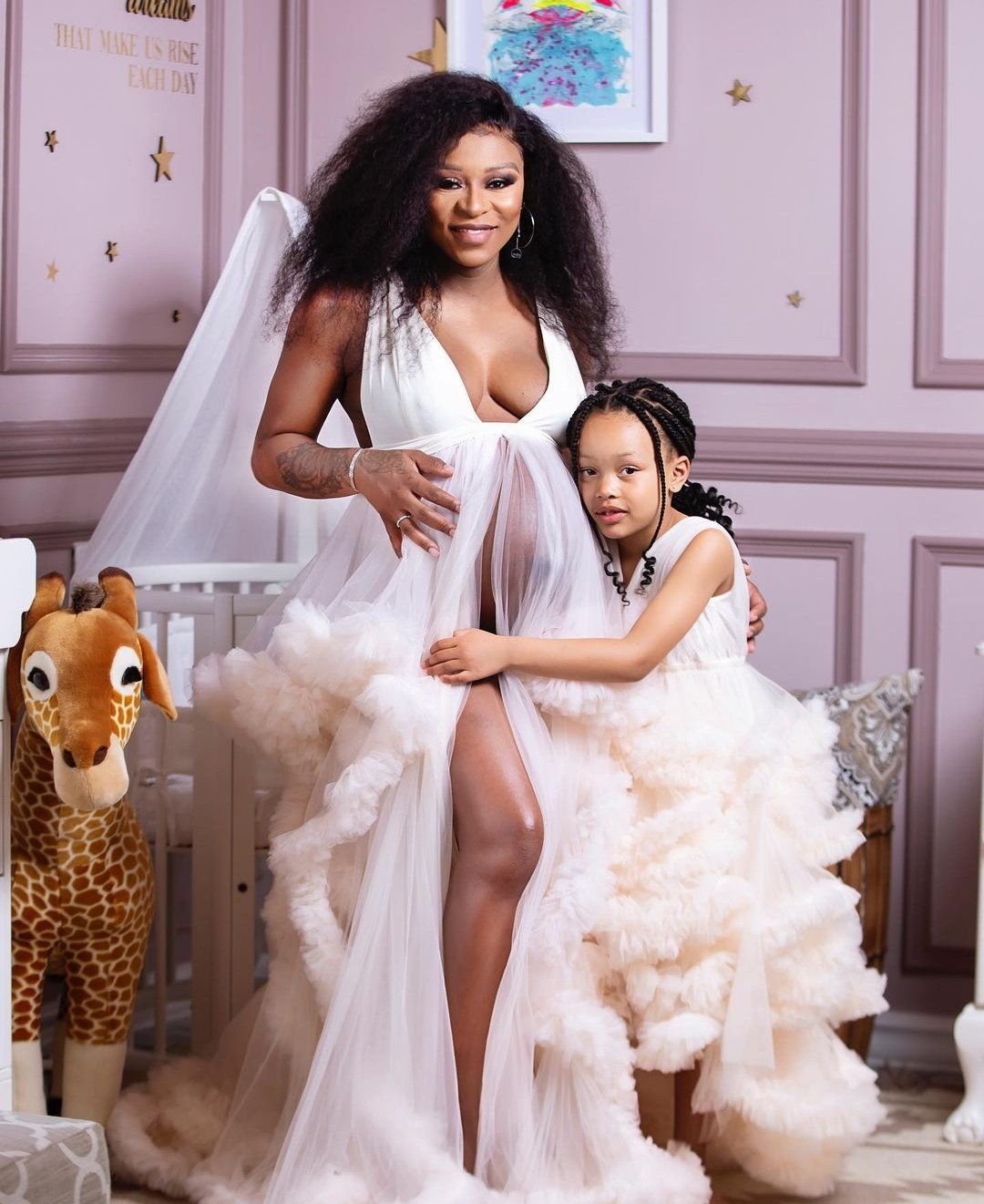 DJ Zinhle has revealed the name of her unborn baby in a cute photoshoot with her bae Murdah Bongz and daughter Kairo Forbes. The little family broke the internet today when they shared these beautiful pictures in their unborn baby's nursery.
Bongani 'Murdah Bongz' Mohosana posted the picture on his Instagram page, where the both of them are wearing black head to toe and accompanied it with a short caption which translates to, "you stole my heart." Behind them is the baby's name written in Gold and it is Asante. DJ Zinhle confirmed the name in the comments section.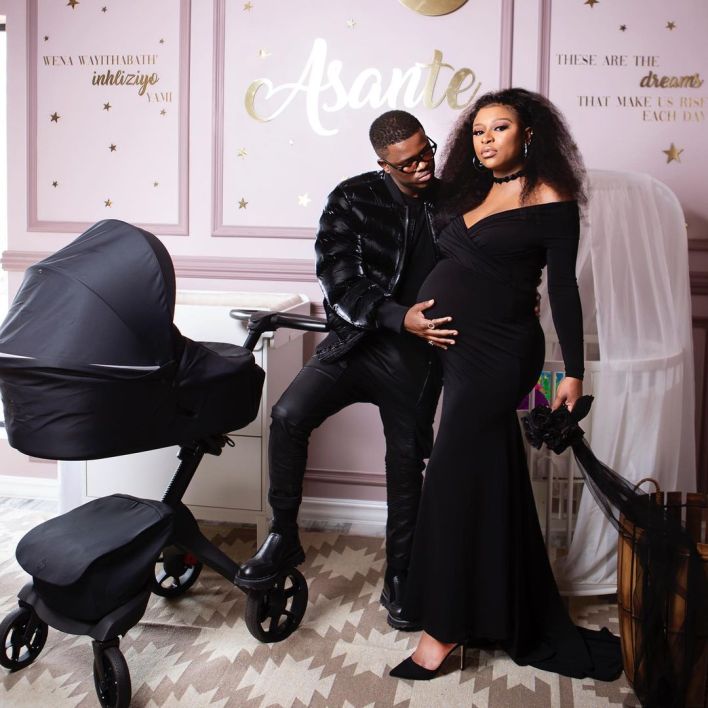 Zinhle and Kairo then had their very own photoshoot in Asante's nursery room but they switched the theme to white. Kairo posted the adorable image on her Instagram account and showed excitement of being a big sister. "Reporting for BIG SISTER duty!" an excited Kairo wrote.
DJ Zinhle previously told TshisaLive that they had to wait to tell Kairo about the pregnancy last because she is still a bit young and had to properly prepare her for the big news. Kairo is 6-years-old and she had to be slowly trained to assume her big sister role.
"Kairo is aware now, we had to tell her in stages and prepare her mentally by asking her whether she would share her play room and who she would share it with…Kairo is a kid…we really had to tell her last."
Kairo was not the only family member to be informed late about the pregnancy as Zinhle also told her family very late.
"It was weird because I told my family super late…it was weird just because we were trying to keep it a secret for a long time and we didn't do that just for the show, we just did that because I thought I couldn't handle talking to people about this pregnancy and telling my family was really weird because I think I'm the baby of the family. It was different from the first time," she told the publication.
This will be Kairo's only younger sibling from her mother's side because Zinhle is not prepared on having another baby. She told the publication that this is her last pregnancy because it takes a lot of time to prepare for a baby. "This is it for me."
DJ Zinhle thanked her baby daddy for choosing her and for loving her very loudly for everyone to witness. He also gushes over Zinhle any chance he gets. He previously thanked God for bringing her into his life.