DJ Zinhle puts a disrespectful woman in her place
DJ Zinhle puts a disrespectful woman in her place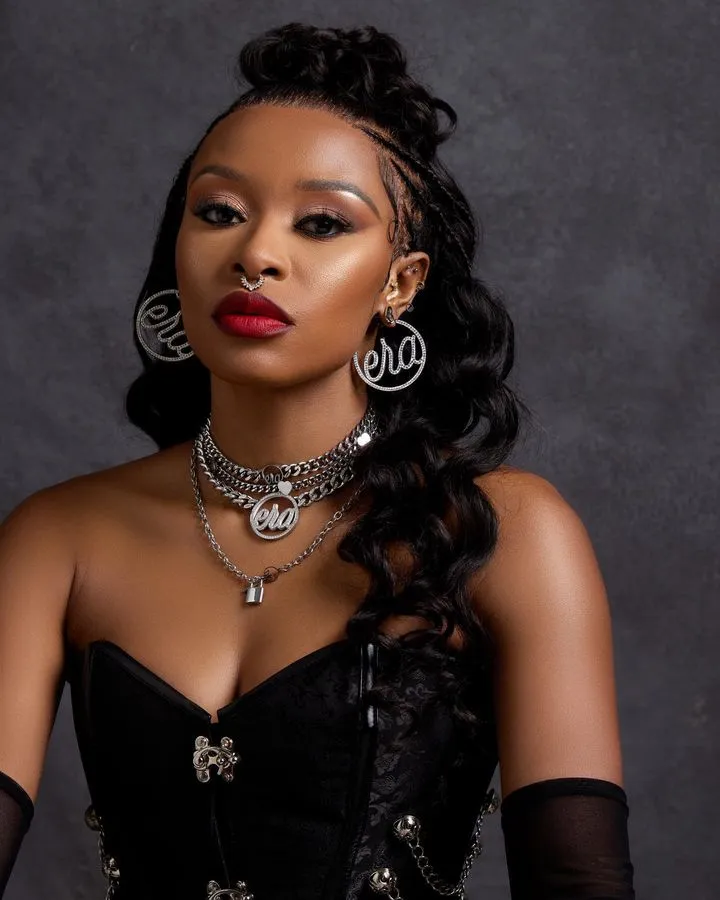 Africa's number one female DJ, DJ Zinhle may be done with playing nice and keeping quiet, as she goes head-to-head with a troll on Instagram. Following the passing of Kiernan 'AKA' Forbes, DJ Zinhle has been subjected to a number of things, including how she should stop posting about AKA.
Social media users continue to be audacious as they are still breathing fire down DJ Zinhle's neck. Recently, DJ Zinhle was told to refrain from posting about AKA, as trolls felt as though she was overdoing it already.
Abantu basemhlabeni ke labo. Nywe Nywe she posts a lot about AKA. Now she's not posting, still kunenkinga.

I love her response ❤️
❤️❤️❤️
DJ Zinhle pic.twitter.com/OXRv7jiZj1

— The Lord Of The Wings( Lisa) Arsenal Biggest Fan🏐 (@WhyUfikelate) March 9, 2023
DJ Zinhle has gone to square up with another Instagram troll that tried to impose on her life and the work she does. A troll by the name of Josephine has slammed DJ Zinhle for prioritizing work instead of mourning and taking care of her daughter, Kairoo Forbes.
"I thought you can give some time to mourn the father of your daughter, do it for yourself. As your follower, I'm not comfortable with constant post to advertise handbags barely weeks after the father of your daughter passed away. I hope you got a heart to grieve. Your daughter's feelings should be more important to you than handbags. Sending love and light to the bereaved family. May his soul rest in peace" Jossy Babeee
The outraged DJ Zinhle did not hold back lashing back at the troll for subjecting on her life and criticizing her parenting skills. Without a doubt, DJ Zinhle has done over and above what she would have during the trying times. And honestly, now it is a time of going back to normality.
"Hi Josephine. I recently learnt a lot about the importance of knowing when to speak and when to keep your opinions to yourself. In this case, I really believe you should have kept your opinions to yourself mainly because this is not a joke, this is real life for us. We have to deal with a loss, and still deal with people like you who have opinions that the think we must also consider." wrote DJ Zinhle
However, when her parenting skills were brought forward for discussion, DJ Zinhle was beside herself as she proceeded to address the troll accordingly. DJ Zinhle went on to defend her business since of course it pays her bills and put food on the table for many of her employees. She did not beat around the bus to put the troll in her corner.
"Now, I have a child that I need to feed. I will do whatever it takes to make sure that my child has a good life, so I will continues to post bags, gigs, etc. If you are uncomfortable, I highly suggest that you unfollow me. Just one more thing, these are not just handbags, this is a company, that employs and feeds many families, please get that part right. You clearly can disrespect me, but please do not disrespect the work we are doing." ended DJ Zinhle