DJ Zinhle on why she was mean to Pearl Thusi
DJ Zinhle on why she was mean to Pearl Thusi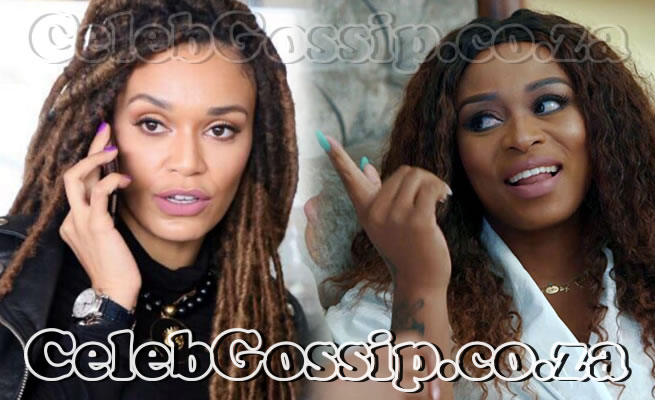 – She has a loyal fanbase who defend her passionately.
Along with that she also "haters" who are not afraid to call her out on social media.
She has in the past opened up about her close family-like friendships with Thabsie Biyela, Nomuzi Mabena, Pearl Thusi, and Lerato Kganyago. However, often these people question her friendships.
Last year, DJ Zinhle and Lerato had a fallout. On the Honey TV talk show, Talk With Toke Makinwa, Zinhle revealed that, unlike other friends, she was not invited to Lerato's wedding and had no idea that she was getting married.
"I didn't know she was getting married and she forgot to invite me," she chuckled. Lerato responded and called Zinhle out stating that she had invited her but did not get a response.
"That left a very bad taste in my mouth because Zinhle and I are like sisters," Lerato responded.
"I was disappointed by the fact that she even answered that question. My manager actually sent me the clip and that's a half-truth, you know what happened," she said.
"My friendship with all the other girls was like just a bit off-ish, she was the only one I invited because she is my girl and I've always been loyal to her and I'll always be loyal to her."
Recently, fans called Zinhle out and accused her of being mean to Pearl Thusi.
This comes after not posting pictures with Pearl for a very long time, followers assumed they too had a fallout.
In a video circulating on social media, Zinhle is seen behind the DJ booth with Pearl Thusi and Brandon Reynolds, and viewers assume she was mean to Pearl.
In response, Zinhle has taken to social media to set the record straight about the video and her friendship with Pearl.
"Hey, guys. I need to clear things up. Pearl and I had a great time, and, on the video, you saw; I was gesturing to Brandon, whom I was playing a set with to come and select the song because we were using his USBs," she says.
"Also. Why would Pearl smile when she walked away if I was being mean to her? Please stop vilifying me. Stop!" Zinhle goes on to say, "Also, ya'll keep saying I don't need to explain myself so you can push the narrative that entertains you. I was never mean to Pearl, not at all."