DJ Zinhle & Murdah Bongz expecting baby number 2?
DJ Zinhle & Murdah Bongz expecting baby number 2?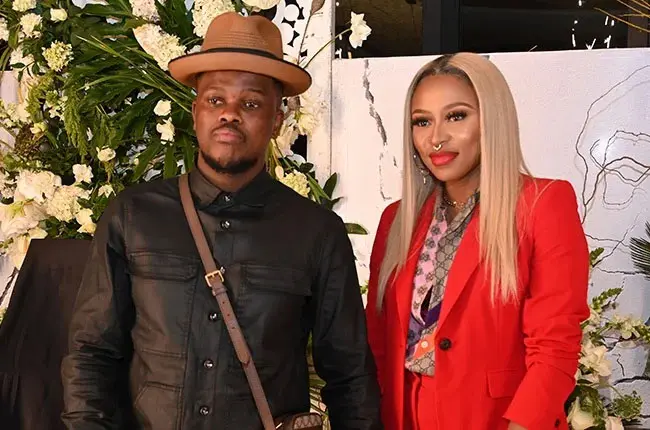 The possibility of Asante having a younger sibling might be there as Murdah Bongz hinted at this on his social media.
Taking to Instagram, Murdah hinted that they might be expecting their second child soon when he captioned his video, "Asante younger brother or sister on the way."
An interesting thing is that the muso shared a video of them holding each other but DJ Zinhle is facing away from the camera.
The couple's daughter Asante Mohosana turned a year old this year. They both have kids from previous relationships.
With Murdah, he was instructed by the mother of his son to not shine the spotlight on him. "The thing is they don't really know what is going on. I don't have to prove a point or anything, you know? The child's mother asked that I don't bring the child any unnecessary attention. So, that's why I don't post her," he told his wife Zinhle.
The couple announced on the second season of their reality show that they recently got married and not refer to each other as husband and wife. "There's been a lot of changes since you guys last saw us. Bongani and his family came to my mom's house to negotiate Indaba ya ma lobola. We decided that it should be a small thing with his family and Bongz' family."
He got labeled a deadbeat father because he does not post the child on his social media and that for many people makes it seem as though he does not acknowledge the boy.
Blogger Musa Khawula even alleged that he is a deadbeat. "Bongani Mohasana is accused of being a deadbeat to his son who is a lil over a year old.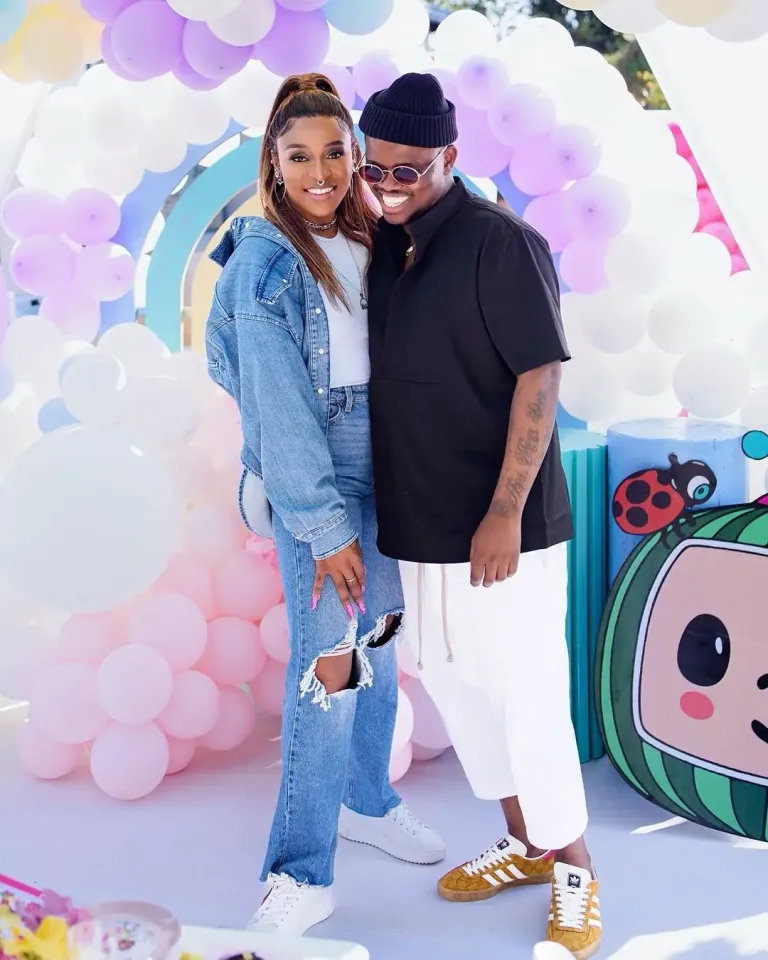 Before being paraded by DJ Zinhle, Bongani was dating Lerato Matsoso. Their relationship started in 2014 until he started hooking up with DJ Zinhle. It is said Lerato was pregnant at the time."
"Bongani and I have a goal, we want to build a house and for us to build a house we understand how much work it is going to take," she said. "Let's make sure this house is fully paid for by the time we are done. I don't want to take any loans. So, you're splurging on clothes…" said Zinhle.
All the nasty comments get to zinhle who said her baby daddy is not on Twitter so he cannot see the vile things people say.
"Bongani is not on Twitter, so he doesn't care. The thing is they are always trying to make us look bad, that is the mission," she said.
The trolling got so bad that she opted to go for therapy to heal, "I need a session with a therapist. To just sit down and talk about what's happening," said Zinhle to her sister. "I have definitely done therapy before many times. It scares me, I don't like it. I don't like to do it but I understand the value of doing it," she added. "I had to delete it [Twitter]," she said.