DJ Zinhle Finally Reveals Why She Snubbed Lerato Kganyago's Wedding
DJ Zinhle Finally Reveals Why She Snubbed Lerato Kganyago's Wedding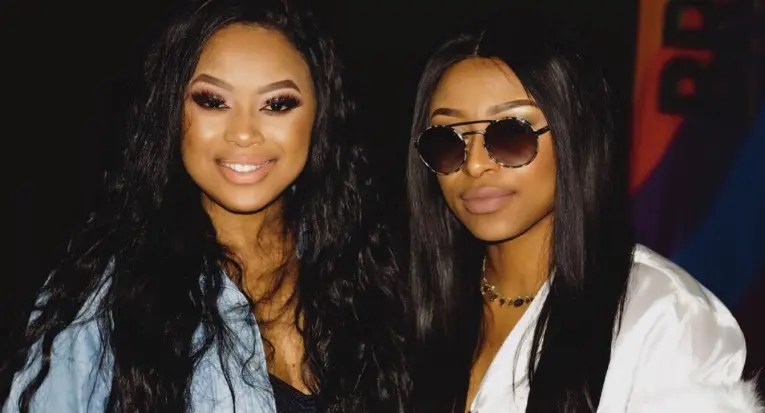 DJ Zinhle is Toke Makinwa's latest guest on her talk show on Honey TV called Talk With Toke Makinwa. Zinhle was asked why was she not present at Lerato Kganyago's wedding to Thami Ndala and her reason is very different to Lerato's.
Last year, Lerato got her fairytale wedding when she married businessman Thami Ndala and many had a lot of questions to ask. One of those questions was why was Zinhle MIA?
At the time, Lerato Kganyago said due to COVID-19 they had to limit the number of people they could invite, so they only extended several invites to family members.
But now, Zinhle has revealed the real reason why she went missing in action and that is she did not even know Lerato was getting married. She also said Lerato did not invite her to her wedding.
"One, I didn't know she was getting married and two she forgot to invite me," said Zinhle.
Toke then asked Zinhle is she willing to be friends with Bonang, but they cut the trailer there.
Watch trailer here:
@DJZinhle joins @tokstarr on the couch today.💥🤩 The Queen of the decks opens up about her thriving businesses, failed relationships and finding love again.

Catch #talkwithtokemakinwa Fridays on DStv 173 and GOtv SUPA. WAT 16:30 | CAT 17:30 | EAT 18:30 on #HoneyDStv173 pic.twitter.com/MRA7MUftEP

— honeyafricatv (@honeyafricatv) November 26, 2021
Lerato has often been accused of being a fake friend to DJ Zinhle. In 2018, a troll said she is fake but Lerato said she and Zinhle have been friends since 2007, "I've been friends with Zinhle from 2007. Now if you made an effort to know my history, you would know I met her when I started DJ'ing. But because you are a sh*t-stirrer you draw your own conclusions, you are lemony," Lerato wrote.
Last year, Lerato echoed Phil Mphela's sentiments about fake friends and how it is always a good idea to remove yourself from such people. Phil said, "Gotta admit, Shauwn's famous friends are conspicuously absent or have not arrived for the viewing party. This is an important event for her, celebrating a nom & being bestowed an award. I expected to see people in her IG pictures here tonight."