DJ Zinhle and Pearl Thusi Serve B00ty Goals – Photo
DJ Zinhle and Pearl Thusi Serve B00ty Goals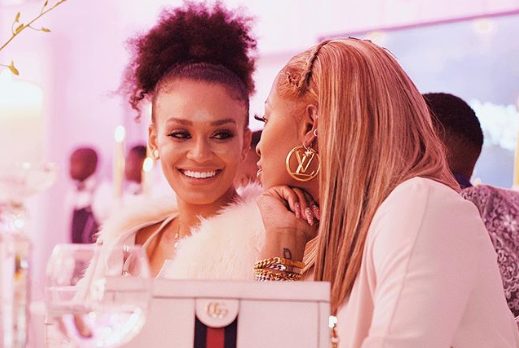 Whilst the whole country engages on DJ Zihle's rumoured break up with the father of her baby, AKA, Pearl is celebrating their friendship in bootilicious style.
Their friendship has grown to the point where they regard each other as family and we love to see it.
Taking to social media to honour her friend, Pearl Thusi posted a spellbinding snap of the two in a bikini. Which also served as DJ Zinhle's booty 'debut'.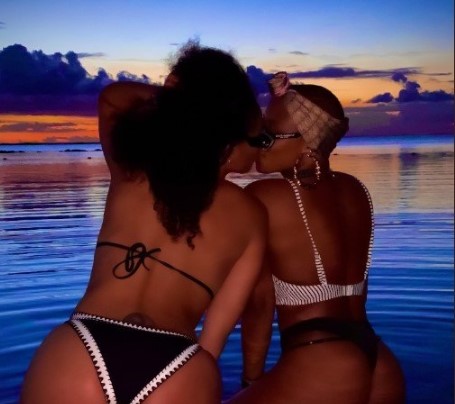 The DJ responded with a quoted tweet which reads: "The nation has never seen my bum. Guess that's what friends are for. Love you."
Fans were inspired and were drooling over the fact that for 15 years in the industry, Zinhle has not once showed too much skin and has managed to become a household name.
One fan wrote: "15 years in the industry yet this is the first time we have seen your booty. You are totally a rare breed. You belong in that period of Old Hollywood, Zee. Ur grace, class & aura is something so out of this world. So dignified. I don't know if u know how u come across2us."
For the longest time, the mothers have been serving us and gracing our social media feeds.
Remember this photo shoot they had with their children?
Or the emotional interview they did together with Behind The Story. Also the time where Zinhle stood behind Pearl when she was facing the wrath of Ntsiki Mazwai. These two have painted the perfect picture of what true friendship is and social media is stanning hard.