DJ Sumbody's family reveals why he was shot dead, his mother is extremely devastated
DJ Sumbody's family reveals why he was shot dead, his mother is extremely devastated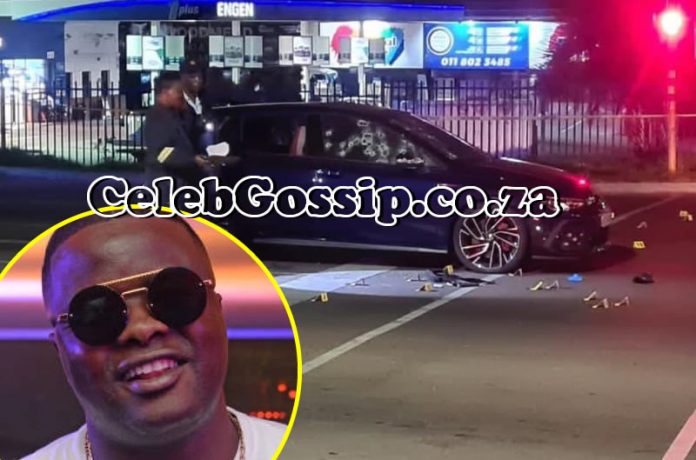 The family of amapiano pioneer DJ Sumbody is reeling in shock following his tragic passing.
The musician and businessman was gunned down in cold blood while on his way to a gig in the early hours of Sunday morning 20 November.
Details surrounding the shooting are still sketchy but, police have reportedly launched a manhunt to arrest the perpetrators behind his death.
Speaking to Daily Sun, his aunt Motlalakadi Moshidi expressed their grief and said they are shuttered.
"We are heartbroken. Our wounds will never heal," she said.
She said the people who killed him, did this because of jealousy. She further said that DJ Sumbody had a heart of gold and was always available to assist the family.
"The people who did this, did it out of jealousy,"
"He respected the elderly. He was always available to help the family."
A family friend Martha Kubyane told the publication that DJ Sumbody's mother is devastated "His mother was shattered when he was talking on the phone."
According to reporter Yasuf Abramjee, police are reportedly searching for the suspects behind the shooting. "The police in Gauteng are searching for suspects and investigating circumstances that led to a shooting in Woodmead where two people died and one was seriously injured, in the early hours of Sunday, 20 November 2022.
Police urge anyone with information to call the crime stop number on 08600 10111 or go to the nearest police station if they can assist in the investigation.
"Information can also be given anonymously via my SAPS App."
"Both victims, a driver, and a passenger were certified dead on the scene. It was reported that the third victim, who was driving a BMW X5, was taken to the nearest medical care center after sustaining gunshot wounds.