DJ Sithelo gushes over her baby girl
DJ Sithelo gushes over her baby girl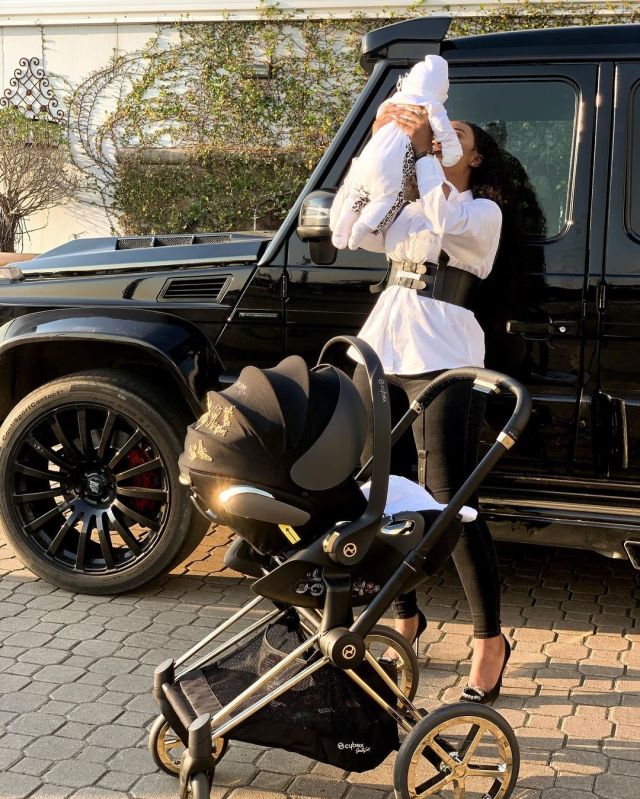 The Durban-based -DJ recently gave birth to a baby girl after keeping her pregnancy private. Sithelo has been posting glimpses of the bundle on her Instagram stories and the social media streets craving to see her face but she has decided to shield her from the public eye.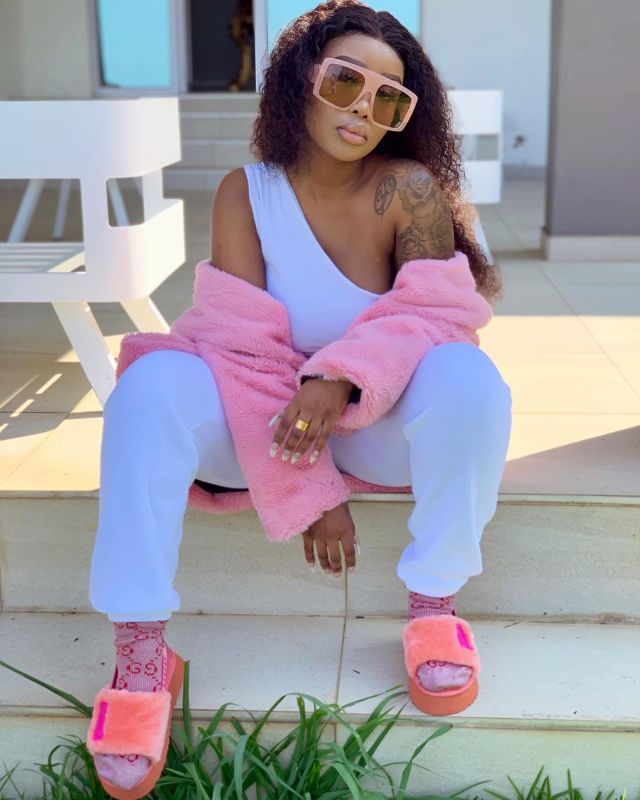 Taking to her Instagram stories, Sithelo celebrated nine months since she gave birth to her daughter. The DJ posted a picture of her baby walking and of course, she covered her face but she looks all sorts of adorable.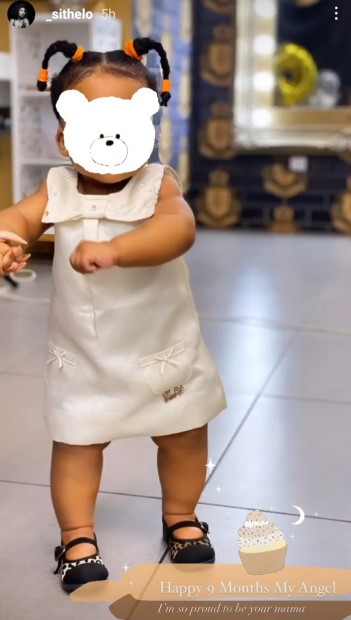 She also posted a picture of her daughter playing with her firstborn Baby Makhosini. "Words fail to express how fortunate I've been, I love you beyond measures," she captioned the story.
Sithelo's daughter's baby father has been rumored to be Andile Mpisane, the son of wealthy entrepreneur and reality show star Shauwn Mpisane, popularly known as MaMkhize. Neither one of them has come out to deny or agree to the claims.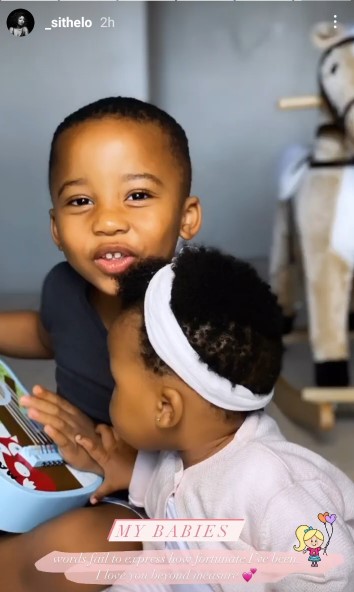 Andile recently went all out to spoil her baby rotten. Sithelo took to her Instagram stories to show off a personalized Louis Vuitton handbag Andile purchased for the toddler. Sithelo captioned the video "Arg Daddy is the sweetest. Princess has been long overdue for her first handbag."
Andile's mom recently accepted Sithelo. This follows after Sunday World's source told the publication that she accused Sithelo of getting pregnant to be part of the wealthy family.
Shauwn claimed that she was not aware that Andile had impregnated Sithelo and said she would only entertain Andile's wife
"Woow! I don't know anything about Andile's girlfriends. I can't believe that Andile can hide something so big from me. We are very open to each other but I can't be telling him who he must date and who he must not. Andile is still young and I can't involve myself in his private affairs."
"The only person I will entertain is a wife. Once he tells me 'here is my wife mother', I'll get involved. I don't know anything about who gave birth to what and when, I really don't know anything about being a grandmother, it's the first time I'm hearing of such news," she told the publication.