DJ Sithelo denies rumors that "she was bribed to keep quiet about alleged abuse by the father of her 2 children"
DJ Sithelo denies rumors that "she was bribed to keep quiet about alleged abuse by the father of her 2 children"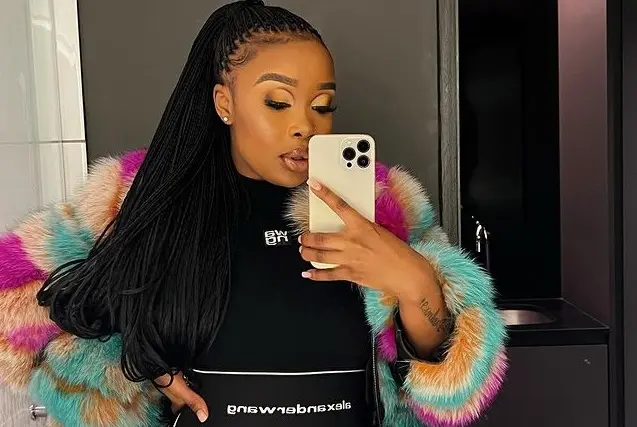 South African DJ, Sithelo Shozi, has openly denied that she took a bribe to remain silent about the alleged abuse she suffered at the hands of the father of two of her children, Andile Mpisane.
Earlier this year, Shozi claimed that she was a victim of Gender-Based Violence, after allegedly suffering from abuse by Mpisane.
In the petition titled Justice for Sithelo Shozi which, at the time of writing this article, has almost 55 000 signatures, Shozi claimed that she had been abused during the relationship.
"While in the relationship I was beaten mercilessly and consistently. I did the best I could, and stayed silent, but now I feel that I have been through enough. I feel that I have been abused and pushed far enough by the father of my children," it read. After Shozi posted a picture of her flaunting her R2.3 Million Land Rover on Instagram rumours started to emerge, alleging that she had taken bribe money to remain silent about the abuse.
An Instagram user asked the DJ if she had been offered funds to drop the charges and Shozi had this to say:
"Let's just get this one out of the way. I'm not one to clear any rumours, but let it be known where I stand, once and for all. I remain in my truth. I'm very appreciative of every person who has shown me genuine support and aided in the success of all signatories in the petition I put out.
Lol Sithelo responding to rumours, she probably found herself a sponsor #sithelo pic.twitter.com/cwhsKHmKbT

— Thee Duchess ❤️ (@4wd2p8p69m) October 11, 2022
"Due to the nature of this matter, I've protected myself and my truth with my silence, letting my attorneys deal with it as best as possible. As stated previously, the date of the order is October 31 and I stand firm in all I've said. Nothing has changed. Gender-based violence is a serious matter in this country and nobody or no bribes could ever erase [the] damage caused by perpetrators,"