DJ Shimza's Kunye festival Get Criticised
DJ Shimza's Kunye festival Get Criticised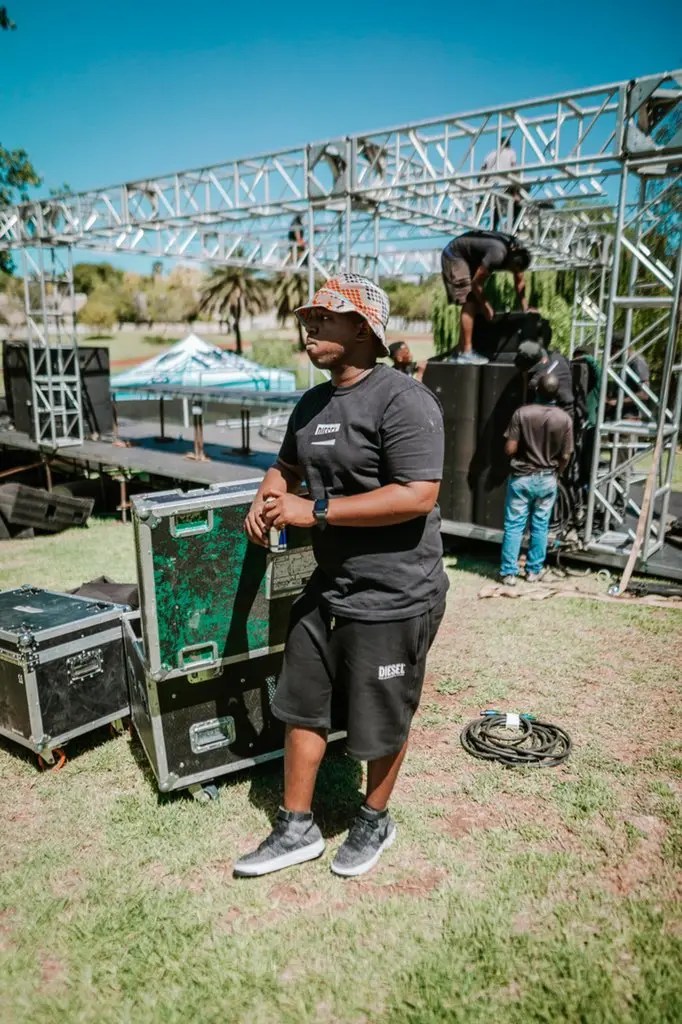 Shimza's Kunye festival has been deemed a flop by an attendee who said the liquor prices are absurd and the service was dismal. Shimza had to chime in and defend himself but it did not end very well.
A woman by the name of Furaha B Tungande exposed Kunye for their exorbitant price list. She said everything was bad from the way in which people were seated saying the seats were limited, to running out of ice and having to drink hot drinks, and the fact that they had to buy a cup to drink on for R15.
"Should have gone to Konka instead of Kunye yesterday, do these prices even make logical sense?! Then there wasn't sufficient seating, they should have told us to bring camp chairs because we're at Innes free cup 2010. It was either you sat on the grass or you stood. What a mess.
"The normal Henny was R2000. That's when I knew that I was in hell. There's no way! Not even an Ice Tropez for the babies. Imagine we had to bite the bullet & just buy a bottle of something that would make sense. Hayi no ways, after paying R450 for a ticket even?" she said.
She then said Kunye was a joke, "THEN THE CHAMPAGNE WAS HOT. The water was HOT. They ran out of ice. Cheses yesterday was a Mazza. A joke my dhaling. I'm done ranting. Just sharing so people can make an informed decision. Personally I'm okay. We had to make the most of the situation, what were we gona do?
"Buy a bottle for R2000 then you must still buy a cup for R15 then the bar tender still wants to ask if you're tipping?! My brother please, with what money that is left?!"
Shimza apologised to the woman instead of being rude and said there was a fault on their end and said things will get better next time.
Sorry about your experience Fifi, in the background a lot was going on however that should never be at the expense of your experience, will do better next time and thank you once again for coming 🙏🏾🙏🏾🙏🏾❤️

— SHIMZA (@Shimza01) November 1, 2021
Some people were not buying it though and said Shimza should know better as it was not his first event.
"That is not nearly good enough, this is not your 1st gig. Background stuff or not, your poor organization skills with inflated pricing can not be condoned." But Shimza remained as polite as possible, "Ma brother, this is an outdoor event with expenses from the smallest things as toilets that you have to bring in, a business mind has to consider all those costs, you can't expect to buy at Tops prices at an event, that one is not possible."
The no ice at a summer event is what put people off and responding to a tweep who had a lot to say, Shimza said their suppliers let them down, "Problem is that now you want me to now tell you how our suppliers let us down and how we had to run around, bro we don't just wake up and say we want the worst experience for our people, we had problems and disappointments which were not expected from our end, I've apologised."
In a separate tweet, Shimza clarified how difficult it is to run events outdoors, compared to indoors, "Outdoor events will never have the same expenses as normal day to day venues because of the expense of setting them up. Events are a business to us not just fun."
KUNYE together! @KunyeRecords ❤️ #Afrohouse #Afrotech pic.twitter.com/kEuN5Hu959

— SHIMZA (@Shimza01) November 1, 2021