DJ Sbu Says MacG Isn't A Gatekeeper Unlike Penuel
DJ Sbu Says MacG Isn't A Gatekeeper Unlike Penuel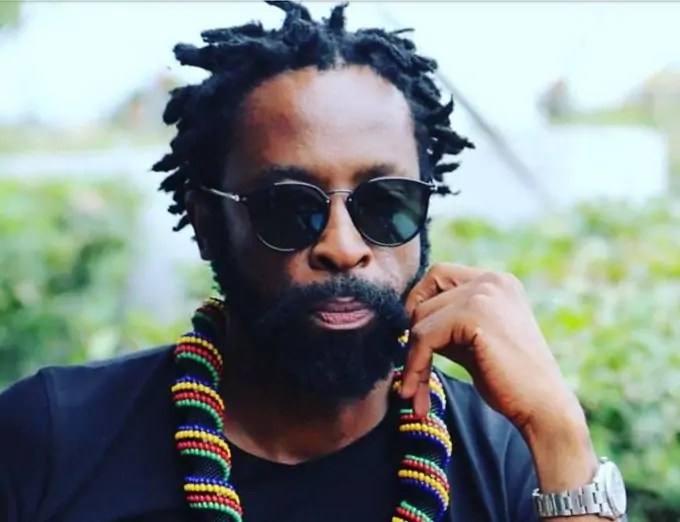 DJ Sbu might have gotten his break into the entertainment industry as a YFM personality and his subsequent work on television and radio. However, in recent years, the Massiv Metro radio station owner has focussed more on his MoFaya energy drink business and established himself as a prominent podcaster.
One of his most popular podcasts is Hustler's Corner which he co-hosts with friend Penuel the Black Pen. The channel has over 194k subscribers. However, the subscription number does not necessarily match the number of views each episode makes.
As such, DJ Sbu has celebrated and worked with leading podcaster MacGyver Mukwevho of Podcast and Chill success in the past in order to bolster his own following and engagement on his own channel. However, this was almost placed into jeopardy due to the utterances of his co-host Penuel directed at MacG and his close to a million subscribers channel and podcast.
DJ Sbu says MacG is not a gatekeeper unlike Penuel
Last week, Penuel the Black Pen was the site of backlash from social media users and avid podcast listeners. This comes as he seemed to accuse MacG of being a gatekeeper toward young aspiring podcasters on YouTube. As reported:
Penuel the Black Pen is a YouTuber and podcaster who has his own podcast besides co-anchoring DJ Sbu's The Hustler's Corner. Moreover, Penuel is Nota's friend if his latest utterances are anything to go by. Given Nota's history of attacking females and in addition to his triggering utterances on social media, you would believe that Penuel would be seeking help for Nota.
But Penuel seems to think that Nota has a good heart. As such, he compared Nota to MacG by suggesting that Nota's good heart is unlike that of MacG, who he labeled as a gatekeeper because MacG allegedly does not support up-and-coming podcasters and YouTubers via his channel.
Watch the full interview here: https://t.co/u8NaOexViV

— YaseBlock B 🇸🇿 (@ThisIsColbert) April 12, 2023
Considering that Penuel works with DJ Sbu, it seems there was the ongoing question of whether or not he shares similar sentiments as stated by his co-host. Eventually, DJ Sbu finally addressed the matter, and as expected given the backlash that Penuel received. He has doubled down on the claims, making it clear that he does not believe MacG is a gatekeeper as suggested by his co-host.
"I don't think DJ Maphorisa has been gatekeeping Amapiano, I didn't agree with MacG on those remarks the same way I don't agree with Penuel in saying MacG is gatekeeping SA podcasts." 🫢

DJ Sbu
(2/2)

Nadia Bonang Nhlanhla Lux Dr Nandipha Magudumana 30th of April David Kau pic.twitter.com/olar5NNBJg

— YaseBlock B 🇸🇿 (@ThisIsColbert) April 18, 2023
It seems that DJ Sbu knows the dangers of making enemies with Podcast and Chill. This is as it did not take Penuel long to double down from his own utterances after they went viral. As reported at the time:
…Penual explains that his intentions with his previous sentiments were not to create animosity between himself and MacG and Sol Phenduka. But his intention was to highlight how MacG only, or mostly, is focused on growing his own channel and not the channels of others as he rarely visits other podcasts…
He then adds that similar to his own recent unfavorable remarks, MacG has also said untrue statements about him like he is a sellout due to his affiliation with billionaire Rob Hersov. As such, Penuel is looking forward to the day that he can sit with MacG and Sol and air out his grievances with the manner in which they have handled their success on YouTube and podcasting locally.
"Twitter is such a dark & demonic space at times

They go find clips & make it seem like we beefing, like we hate each other"🫣

God Penuel responds to being FALSELY ACCUSED of hating on MacG & #PodcastAndChill,againhttps://t.co/FxeM6arlUs#ThaboBester boity SA ID #Nota Bow Wow pic.twitter.com/CQal4ybjpA

— YaseBlock B 🇸🇿 (@ThisIsColbert) April 14, 2023