DJ Prince Kaybee Thanks SAPS As His Mom's Hijacked Mercedes-Benz is Recovered
DJ Prince Kaybee Thanks SAPS As His Mom's Hijacked Mercedes-Benz is Recovered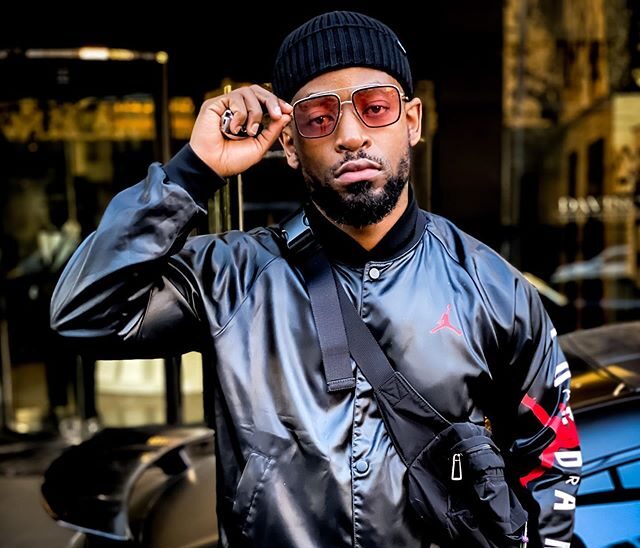 Months ago award-winning DJ and producer Prince Kaybee ran to Twitter seeking help after his mother's car was hijacked. He asked tweeps to help him find his mom's Mercedes-Benz.
He said his cousin who was using the car when the ordeal happed was shot multiple times.
He tweeted: "My cousin got hijacked last night, Mom's Benz is gone. My cousin was shot 3 times and hopefully managed to escape. Found him this mourning"
He also gave out contact numbers for people who could help.
"Guys this car was hijacked by 4 armed men in Germiston now at 11 pm, It was hijacked with the Driver (Chejana Mallane) and it is believed to be in Katlehong/Alberton," he posted.
Today Uwrongo hitmaker gave tweeps an update saying the police have finally found his mother's car.
"They found my Mom's Benz, shout out @SAPoliceService," he tweeted.
Fans were happy that his mom's car is finally found, however, others still have some concerns.
Bongani responded: "Was it still in one piece bro? I know SA is super fast with stripping."
Nah I'm sure a private car tracker found it then saps shadowed the private car tracker company

— ♚kinqs_mañ♚ (@SaTshepiiey) June 11, 2021
Prince Kaybee found himself under fire yesterday after he made remarks on Twitter. Tweeps were convinced that he was throwing a shade at the other DJ.
This after Prince Kaybee took to Twitter to celebrate Master KG's big win.
A fan then responded stating that Master KG achieved all of that with one song. Kaybee's response to this did not sit well with many tweeps.
His response read: "No amount of "Grootman entitlement" will get you this one, it needs MUSIC this one!"
Here are some of the responses: Sandile said Prince Kaybee must stop hating and just congratulate Master KG.
"Uzofika bra kule level yobu Grootman stop hating……Should have Applauded Master KG without involving Other people."
@LesegoMoloi: Was it really necessary to involve "Grootman"? Yall are very good artists – so, therefore, stay in your lane and let others do exactly the same.
You really admire or envy "Grootman" but you don't want to admit it. pic.twitter.com/mynegSgRk2

— Dumba ka NoBangula (@masande_MSD) June 10, 2021