DJ Maphorisa goes viral after video driving his new multi-million rand Ferrari emerges
DJ Maphorisa goes viral after video driving his new multi-million rand Ferrari emerges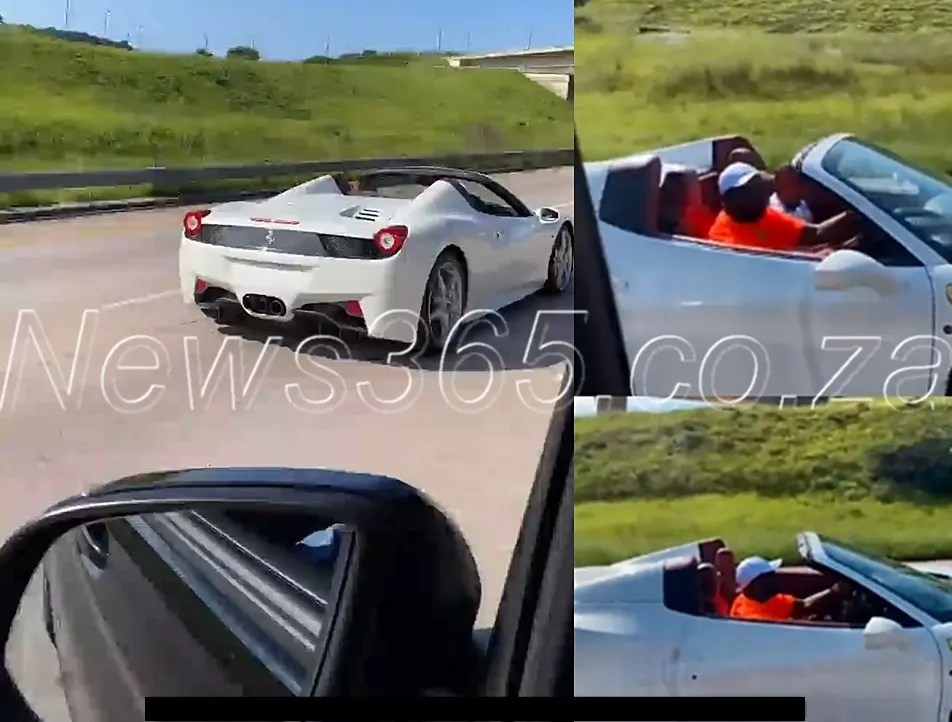 Sure, the man is eating the fruits of his labour! As Hip-hop star Drake captioned on one of his Instagram posts a few days ago; 'The reward for hard work is more work…kno dat'.
With decades' illustrious career, the celebrated DJ has managed to cap his celebrity status with the finest things, from mansions to expensive jewellery. No doubt he has been winning big of late. From making hits to securing the bag, DJ Maphorisa is living the dream.
Themba Marabi Mokoe is a celebrated award-winning South African DJ known as Maphorisa. The talented disc jockey made all sorts of headlines recently after his viral video crushing weed on a $100 bill in Cape Town. Of interest is that if converted to rands, it amounts to R1500. We can all agree that Maphorisa is living large.
In the wake of his viral weed video, the celebrated DJ has hogged the headlines yet again. It seems as if the celebrated DJ has the plug and the bling too. DJ Maphorisa was spotted driving a million-dollar Ferrari.
According to online sites, the expensive beast doesn't come anywhere cheap. The beast costs not less than R2.5, depending on the edition line. The DJ joins the Ferrari gang. After all, it's nothing much to someone who spends R1.5 million on a Cartier golden watch. Mzansi has been connecting the dots regarding Maphorisa's net worth in the wake of the viral video.
The DJ has an estimated net worth of R5.5 million. He makes much of his money from gigs. Apart from that, Maphorisa doubles as a Producer and vocalist. He owns a Mercedes Benz AMG C63 worth over R1 million and a BMW M4 whip worth R1.5m. The Ferrari is the latest addition to his expensive fleet.
DJ Maphorisa thrust into the limelight came when he was part of Uhuru. He was undoubtedly appreciated on the international stage after putting the magic in the world hit One Dance.
Mafikizolo's smash hit Khona in 2013 thrust Phori into stardom, and he has been winning since then. From there, he went to co-producer Nigerian superstar Davido's hit The Sound. He has managed to work with Mzansi's finest, the likes of Oskido, Kwesta, Professor, and DJ Buckz.
Watch: