DJ Maphorisa and Makwa Beats at war
DJ Maphorisa and Makwa Beats at war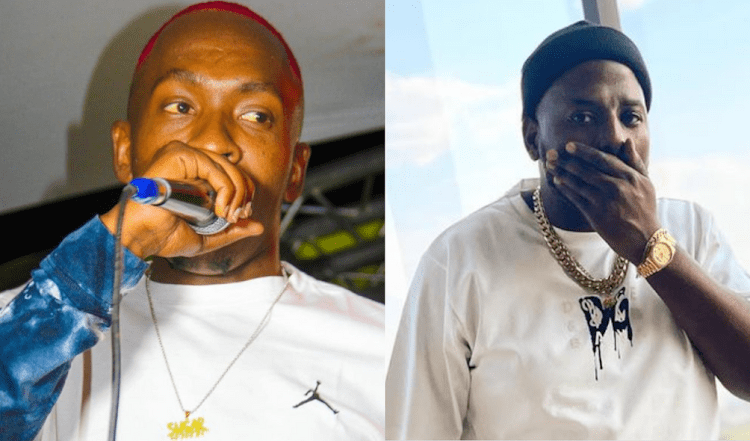 Amapiano hitmaker DJ Maphorisa is fuming and is coming for producer Makwa Beats.
Maphorisa took to Facebook to swear at Makwa and accused him of stealing his sound and copying his wave of Kwesta's hit single, Ngud' to create other songs for Kwesta.
This is after Makwa also went on a rant on Sunday, 26 September, saying no one had made him in the industry.
He said he worked hard to be where he is now.
"No one made me in this industry, it's the people who made me. I was a beatmaker/water boy and that's that until I got out of that shell," wrote Makwa on Facebook.
However, Maphorisa did not take the statement lying down. He went as far as calling him a lazy boy who copies and pastes.
"Makwa, shut up. Your whole career was made after you copied my wave from Ngud' by Kwesta and you created Spirit etc. Lazy boys, all you do is just copy n paste. I hope you stopped drinking Lean mxm I'm disappointed," he wrote.
"But u slept on my couch for three days, coping my wave now but I'm nothing, Thixo. Lean is making u think slow," wrote Maphorisa.
The feud between the two started in May after Maphorisa accused Kwesta of not paying him or thanking him for producing Ngud'. Makwa went on social media to say Maphorisa was lying as he didn't produce Ngud' or any other songs for Kwesta.
He claimed Maphorisa was absent when the songs were produced and only came when it was time to put names on the projects, and he added his name.