DJ Hlo addresses controversial Song of the Year win
DJ Hlo addresses controversial Song of the Year win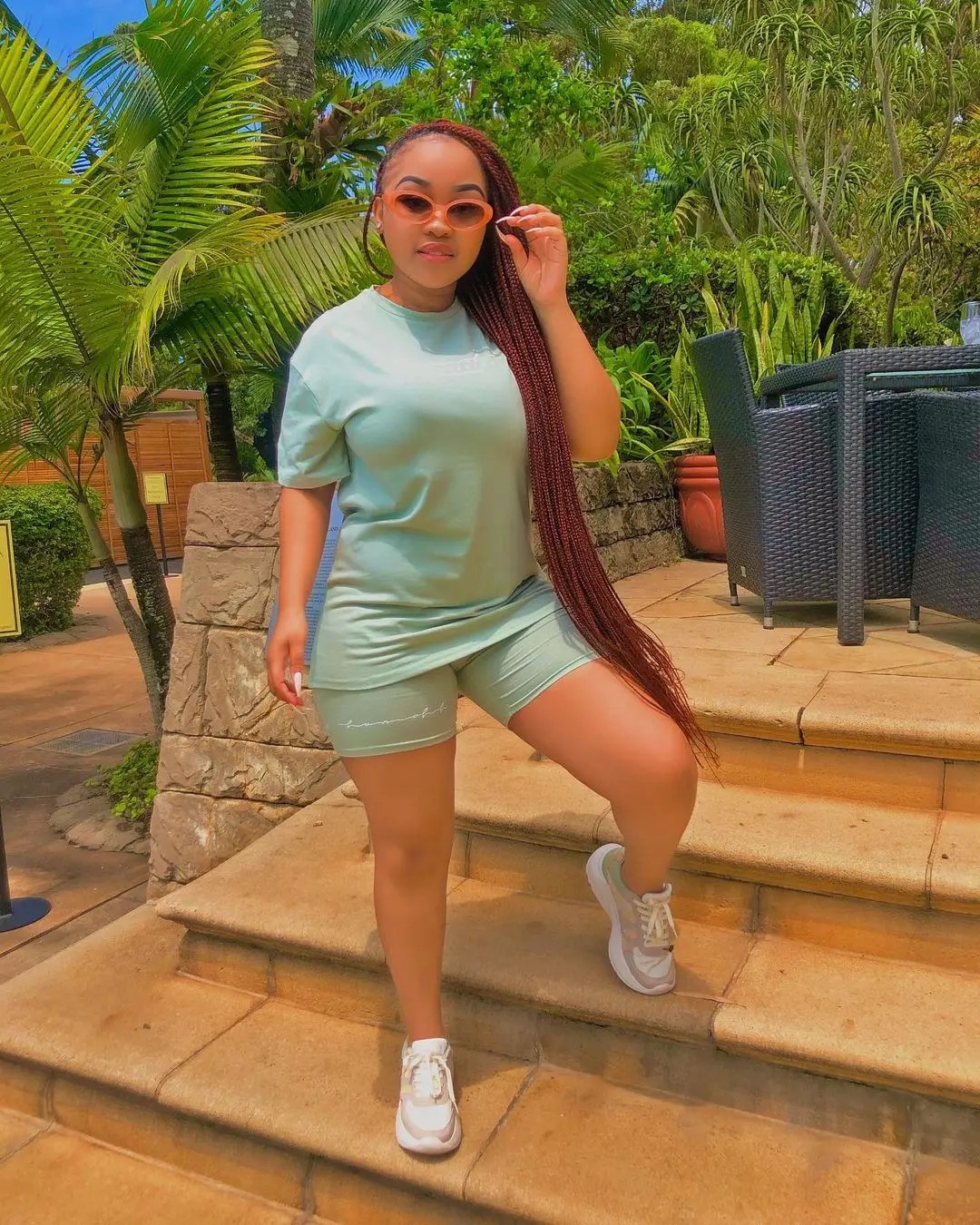 WINNING 2021's Ukhozi FM Song of the Year has brought DJ Hlo a great deal of joy – but also some headaches.
But she is not going to wallow in the negativity.
"I'M CELEBRATING MY NEW FOUND FAME AND VICTORY!"
SAID THE INGONYAMA EHLUKANISA UNYAKA WINNER.
"My life has suddenly changed. I'm getting bookings from all over the country. I've also received offers from big artists who want to collaborate with me."
The talented DJ said she will not be intimidated by the backlash.
Her song Isibani featuring DJ Manzo SA and Siboniso won with 214,966 votes. In an exclusive interview with a local publication, DJ Hlo (24) who was born in Durban said she has been subjected to a baptism of fire.
"Some of the criticism is coming from colleagues in the industry," she said.
"I know them and I even interacted with some of them but when I won they decided to reject me. I guess this is the price I have to pay."
She said she was already leading after the first batch of results was announced and when the second batch was announced people started insulting her.
"In the last week of the competition there were strong indications that I would win. I'd opened a huge gap between myself and my rivals."
But she didn't stop campaigning.
"Instead I intensified my efforts because I wanted to secure the win. I anticipated it and I was ready for it.
"In my opinion the process was fair and transparent. The process was simply to get more votes and I did exactly that. I'm not apologetic about my work," said DJ Hlo.
She said she that last year she was already sitting in the top five of the same competition and her music has been widely played on both TV and radio. DJ Hlo said she didn't understand why people acted like they didn't know her while she has been around the entertainment industry since 2017, and has worked with several well established artists. In 2020 her song Festive was selected in the Top 10 and it reached position four.
The popular DJ, who also has a Bachelor of Social Science degree from the University of KZN's Howard College with majors in industrial psychology and management, is ready to make 2022 her year.
Fellow female artist, DJ Cndo also congratulated her and said: "It is heartbreaking to see people reacting in this way but I'm not surprised."
SABC's group executive for corporate affairs and marketing, Gugu Ntuli said that DJ Hlo received the highest number of votes.
"The votes are audited independently. The Ingoma ehlukinisa unyaka Competition has been subjected to auditing of the votes for many years and this year is no different. Anyone can vote for the song of their choice and as many times as they want to."