DJ Fresh and wife Thabiso confirm their divorce – WATCH
DJ Fresh and wife Thabiso confirm their divorce – WATCH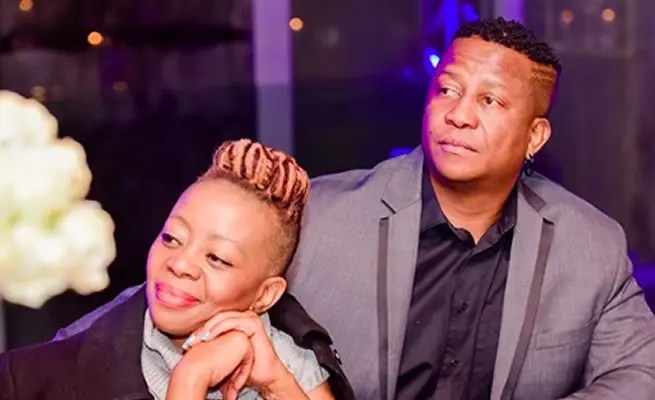 Former radio presenter DJ Fresh and his wife Thabiso Sikwane have confirmed that they are indeed getting divorced.
The now-former couple shared the news in a clip shared by DJ Fresh on his Twitter page. In the clip, the Sikwanes are all smiles with each other. News of their divorce was first reported by a local publication, which said Thabiso had made the decision to part ways with her husband of 20 years, after consulting with her family.
The publication reported that the DJ has agreed to move out of their home in Northriding, Johannesburg, and also give full custody of their children to Thabiso.
Now, DJ Fresh and Thabiso say their main priority is focusing on raising their three children together.
"We've been separated for most, if not all of the lockdown and we are just finalizing the finer details right now. We still love each other. I think people are still expecting fireworks and demands. But there will never be drama between the two of us because we will forever love each other," DJ Fresh said.
Advertorial!!!! pic.twitter.com/7mTh3ziM5o

— DJ Fresh (Big Dawg) (@DJFreshSA) February 7, 2022
— DJ Fresh (Big Dawg) (@DJFreshSA) February 7, 2022
In the same video, Thabiso says those who were hoping for drama to transpire between the couple, as a result of the divorce, are in for a major disappointment. DJ Fresh and Euphonik were both fired as hosts on 947 after a woman accused them of raping her.
A local publication had cited a "friend" who claimed the first sign of trouble for the Sikwanes was when they started sleeping in separate bedrooms.
"They are still living under the same roof and there was hope they would get their sparks back. But when she told him that she has consulted with her lawyers to file for divorce, Thato agreed to move out of their house in Northriding once the divorce is finalised," the "friend" apparently said.