Disaster as heavy floods wash away houses and cars in KwaZulu-Natal AGAIN (WATCH VIDEO)
Disaster as heavy floods wash away houses and cars in KwaZulu-Natal AGAIN (WATCH VIDEO)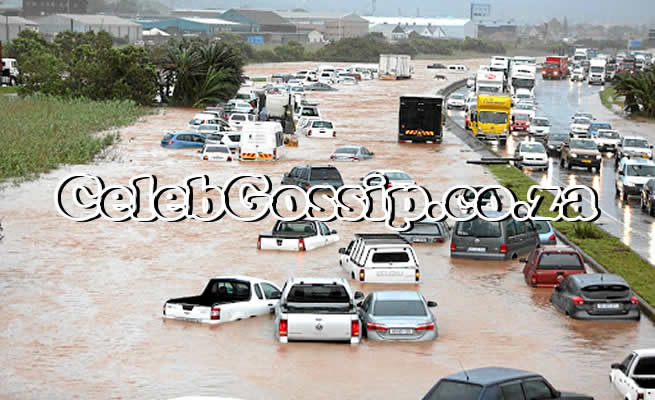 Umdloti Surfside residents, north of Durban, lost their homes and other belongings, including vehicles, during the heavy floods on Saturday evening.
Luxury German-made vehicles were buried underneath when the road got washed away and a portion of the south side of the block of flats disintegrated.
No casualties were reported as residents in the affected part of the KwaZulu-Natal coastal town were evacuated before the building collapsed.
A neighbour to the flats, who identified himself only as Norman, said the situation was getting out of hand as the sand soil on which the flats were built was sliding down the sinkhole which was caused when the road was washed away by the floods.
"It all started when a gaping sinkhole was formed when the road was washed away by the floods. A crack was formed in the south side of the forecourt and it reached the main building taking it down. It is the speed with which the people were evacuated that saved lives," said Norman.
He said during April's heavy rains another corner of the same block of flats was brought down by the floods. He said their troubles started when the dam of a nearby construction site burst its seams and the water gushed down into the property. Some residents could be seen inspecting their units that had not been affected by the floods on Sunday morning.