Disappointed viewers react to Zodwa Wabantu's Uncensored
Disappointed viewers react to Zodwa Wabantu's Uncensored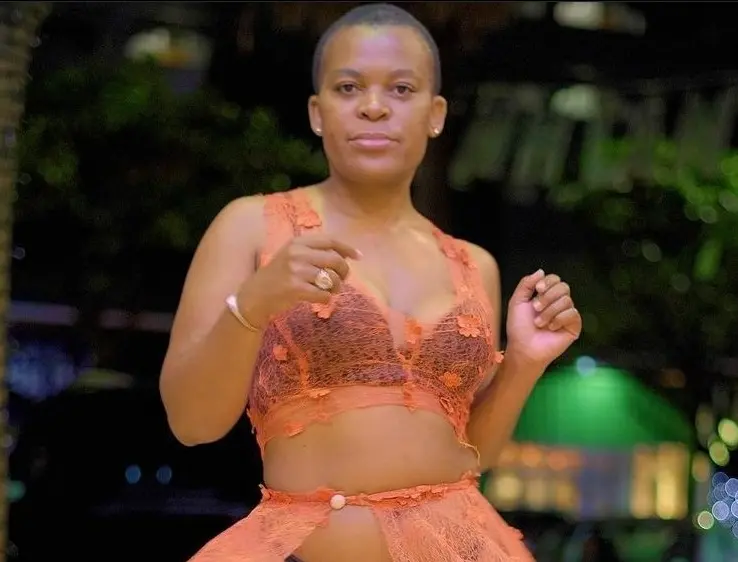 Mzansi dancer and reality TV star, Zodwa Wabantu has rather upset viewers following the recent episode of her reality show Zodwa Uncensored. The reason why the unashamed Zodwa Wabantu is receiving a lot of backlashes is the content that was televised which a lot of viewers feel as though it should not have been shown.
The queen of dancing nude now turned Isangoma is under scrutiny as tweeps are up in arms following the recent episode of her reality show, Zodwa Uncensored on Moja Love. Zodwa Wabantu, who went public with becoming a Sangoma, has however upset a number of viewers of yesterday's content that was televised.
Tweeps are diving apart as they question whether or not Zodwa Wabantu is a true Sangoma or just performing witchcraft at this point. Zodwa Wabantu allowed her viewers to see something so sacred yesterday, which is the reason why viewers are wondering whether everything she does is for content or reality.
Tweeps have really put Zodwa Wabantu under a microscopic lens while questioning the authenticity of the content she portrays to her fans and viewers while becoming a Sangoma.
When does Msamo/Dlozi content get TMI? I feel like some dlozi things are not meant to be shown because they are 'sacred' or 'kontent' is King?🤔 #ZodwaUncensored

— XOLI (@Undlunkulu_Xoli) September 24, 2022
Are we allowed to see this #ZodwaUncensored pic.twitter.com/7Fwb4xLjv5

— Mfundo❤️ (@uNomfundo__) September 24, 2022
What became more triggering for the viewers is some elements of 'witchcraft' that were fantasized about on the show by Zodwa Wabantu. This part of the content raised eyebrows, as viewers are more so confused about whether Zodwa Wabantu is practicing to become a Sangoma or witchcraft.
As there is a thin between being a Sangoma and a witch doctor, which is one of the reasons why fans are more upset because witchcraft is mostly frowned upon, and for Zodwa Wabantu to go on national television and fantasize about it, did open her up for scrutiny.
When did Zodwa become a Sangoma ?#ZodwaUncensored

— Mr Smeg (@MichaelBucwa) September 24, 2022
Zodwa ke ngaka all of a sudden ebile o thoma ka witchcraft 🙆🏾‍♀️ that's where the danger is. 🤞🏽😩#ZodwaUncensored pic.twitter.com/f61VznmdNh

— 🍉watermelon sugar🍉 (@miss_posh911) September 17, 2022
Zodwa is bewitching on national tv #ZodwaUncensored pic.twitter.com/Wkc0EPmXz6

— karabo (@_K_A_R_A_B_O) September 17, 2022