Dineo Ranaka responds to claims of exploiting employees
Dineo Ranaka responds to claims of exploiting employees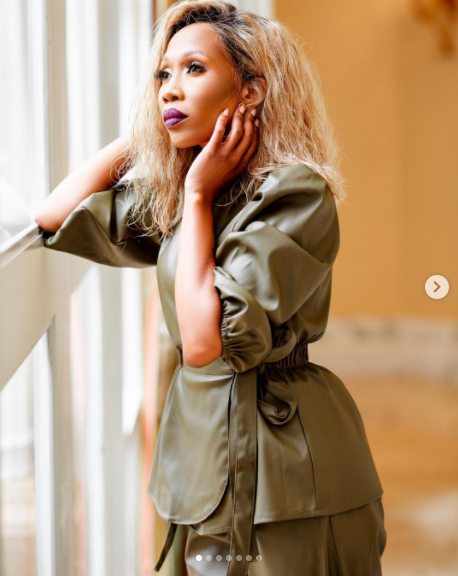 Presenter and DJ Dineo Ranaka have responded to claims that she is refusing to pay a make-up artist for her work. When Dineo was asked about the claims, she said her team battled from getting an invoice from her. Dineo also spoke about the R3000 worth of make-up products that went missing on the day, the presenter also mentioned how cocky the make-up artist was and that she decided to let her team resolve the issues.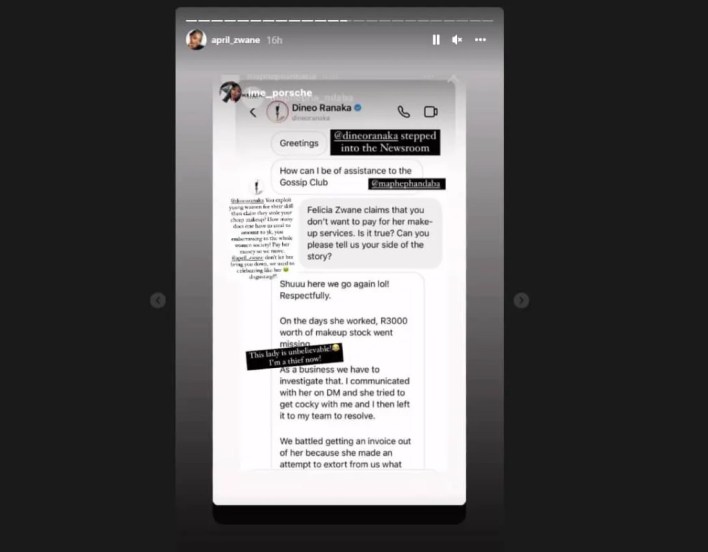 Felicia Zwane, a make-up artist hired by Metro FM and television personality Dineo Ranaka to promote her make-up brand LuvDr on the 3rd and 4th of December in 2021 is accusing her of evading payment. Felicia and Dineo agreed that Felicia would be paid R550 per hour whilst working and the make-up artist completed her work which totalled 7 hours. After the promotions, Felicia received no communication from Dineo and her team. Felicia alleged that Dineo wants to pay her R1000 for all the work she did despite them having an agreement, she also said R1000 was less than the money she used to travel to the Mall of Africa where they were working.
Felicia has shared screenshots of conversations she's had with Dineo from the 8th to the 21st of December when Dineo finally decided to respond.
On the 8th of December, the make-up artist asked the presenter when she was going to make a payment, her text was ignored. On the 10th of December she sent another message enquiring about her pay, she also added that it was unethical for her to not get paid and get ignored by the entire brand.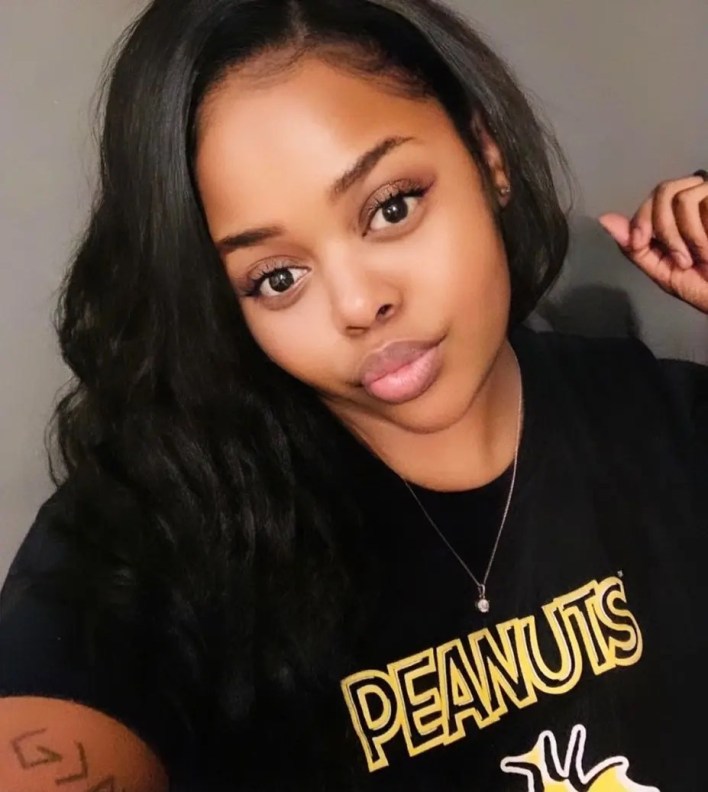 On the 20th of December, Felicia sent yet another message asking when she's getting paid, the make-up artist told Dineo she was testing her patience. On the 21st Dineo sent her a message saying; she does not take well to being threatened, Felicia's pay was pending as there was an investigation of her industry rates, there was an enquiry of makeup products worth R3000. Felicia responded to Dineo on the same day telling the Metro FM presenter; she should've negotiated rates with her before she started working, instead of investigating industry rates when the work was done. She expressed how she feels exploited by the star.
After Dineo said there was an enquiry of missing products worth R300, Felicia said it made no sense since the eyeshadow palette she was using was worth +- R450.