Dineo Ranaka production company releases first ever project Mzali Wam
Dineo Ranaka production company releases first ever project Mzali Wam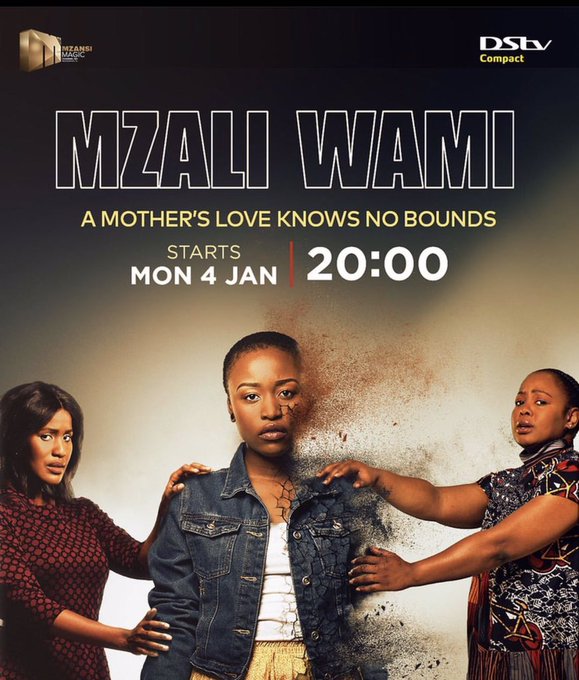 Dineo Ranaka will be introducing Mzali Wam, the first TV drama series she has produced, for Mzansi Magic.
Dineo, the reality TV star and Metro FM DJ, produced the show through her production company, Brains At Work Media Productions.
She created Mzali Wam with screenwriter, Siphosethu Tshapu.
The Mzansi Magic show premieres on 4 January. It features former Scandal! actress, Masasa Mbangeni, eHostela actress, Lungelo Mpangase, former Generations actor, Dumisani Mbebe and Nolwazi Shange is the main character.
Dineo told Daily Sun the show has been eight years in the making.
"After having a baby girl, I started seeing the world through a darker lens, thinking about things like human trafficking," she said.
"I started doing research and was amazed at how simple it is for human beings to be trafficked. I found out it's one of the industries that contributes massively to the world's economy.
Dineo came into contact with Sipho and they started working together.
Brains At Work Media Productions is the company behind Dineo's Diary and The Ranakas.
"Drama is intellectually moving. It requires more layers to produce than a reality show," she said.
"I appreciate its complexity and the nature of what it is.
"Coming up with the idea doesn't mean you're responsible for executing it.
"There are many great contributors that played various roles in Mzali Wam. From the cast to the crew, they made it what it is. Also, the commissioning editors from Mzansi Magic, who didn't turn a blind eye. I'm grateful to them."
She said Mzansi can expect more drama series from her.
Her reality show The Ranakas will be returning to the small screen on 7 January.