Dineo Ranaka finally responds to claims she is bullying Sol Phenduka at work
Dineo Ranaka finally responds to claims she is bullying Sol Phenduka at work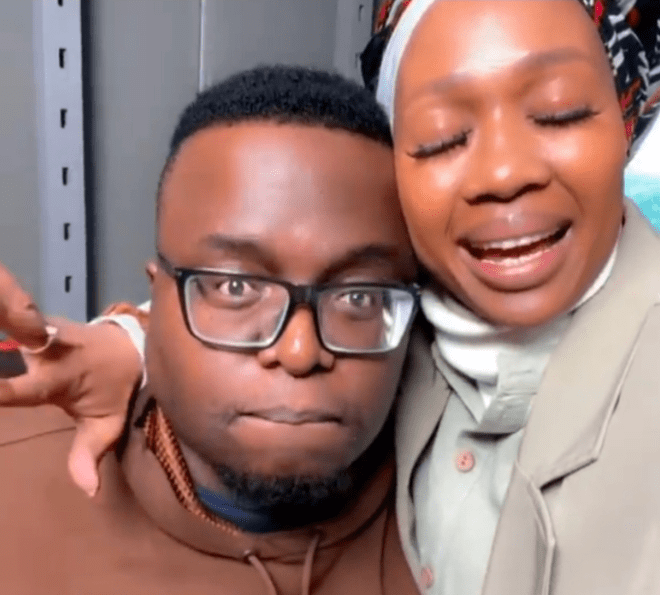 New Kaya 959 breakfast show host Dineo Ranaka has disputed claims of bad blood between herself and co-host Sol Phenduka.
On the popular YouTube show Podcast and Chill with MacG, Phenduka lauded Ranaka for being behind his big commercial radio comeback, this after she rooted for him to join her on the show.
This week, Ranaka said the social media uproar about her broadcasting style with Sol Phenduka was laughable as the public is not aware of the close relationship she and Phenduka share.
"It is alignment and personality traits, and that is why I will never be bothered by any external noise because when we got into engagements on who the team should be made of, it was very clear because Sol and I have mutual respect … We are like siblings, and I really love the way he played co-host on other radio shows. He comes as an experienced radio broadcaster. He is not a newbie in the game," she said.
Ranaka and Phenduka started their new roles on Kaya 959 last month. The pair made headlines this week after an outcry from listeners claiming that the relationship between the two was toxic.
This after Ranaka, in one of their radio stints, sent Phenduka to buy them McDonald's for breakfast while on air.
In another video published on social media, Phenduka is seen raising his hands to speak, which listeners said was disheartening.
However, Ranaka said these were radio moments that meant no harm.
"I am in such a good space. I feel sorry for people who feel sorry for me. I feel sorry for the people who are on a personal mission to try and tarnish a beautiful thing that is unfolding and is going to be the biggest radio moment in Africa because what Sol and I are going to do is about to explode and be amazing."
I am in such a solid space. I am not bothered by all the noise. I am focused on God's blessings. I really cannot be bothered by the devil's whispering.
Phenduka was not available for comment at the time of publication. He was travelling to Botswana for a deejaying gig.
Ranaka said her role on the show was manifested by her father even before she received a call to join Kaya FM from Metro FM.
"My dad, even at the beginning of my career, heard me once on air and said to me that I was supposed to be at Kaya, so I think he prayed for me all these years."
When the phone call from Kaya came, Ranaka said there was no hesitation.
"I just said let us set up a meeting, and I think it came at the right time because I had hit the ceiling at Metro, and I think I had more to offer."
In a press statement released this week, Kaya FM managing director Sibongile Mtyali rejected claims that there was a toxic relationship in the breakfast team, stating that Ranaka is the lead presenter on Kaya 959 while Phenduka is co-host.
"We are aware that a female lead anchor on a breakfast show is unusual in the South African radio landscape, but we have full confidence in both Dineo and Sol's talents and their ability to navigate the dynamics of the show."