Dillish Mathews Shows Off Her New Diamond Necklace
Dillish Mathews Shows Off Her New Diamond Necklace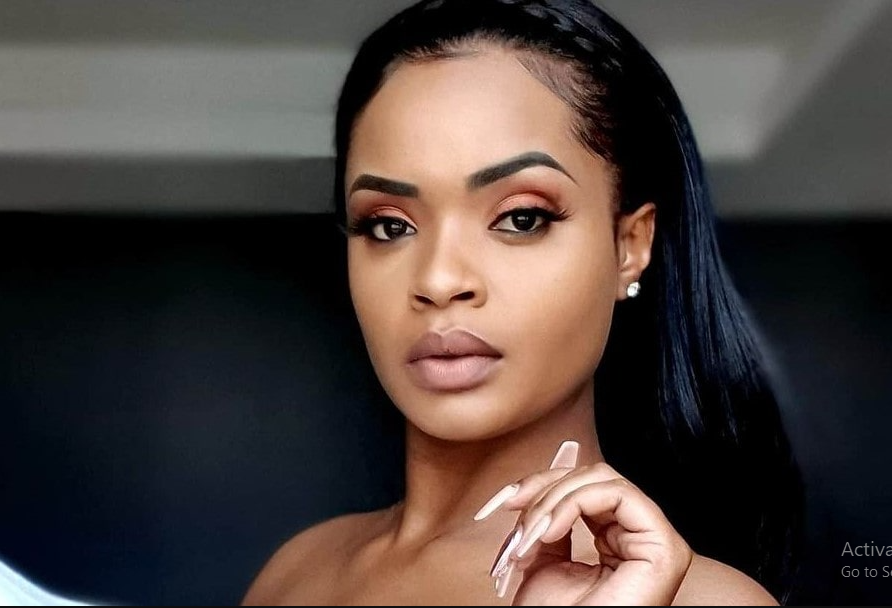 Dillish Mathews is living her wildest dream. Homegirl has a successful career in the limelight and she is the epitome of the statement that your dreams are valid too.
The media personality has been receiving gifts from several people recently and they have melted our hearts. Dillish had his fans swooning over the new diamond necklace today after giving them a sneak peek of it on the gram.
We don't know who spoiled her with this luxurious and elegant item maybe it's her bae but we are not here for that. Sis showcased it on her Instagram stories and captioned the story "Diamonds for the princess. Thank you.!
The necklace is from Browns, The Diamond Store, and sis shared a picture of a certificate to show their authenticity proving that the diamonds are real.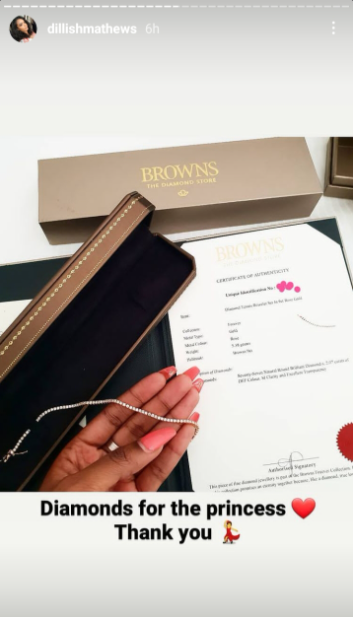 Dillish is no stranger to receiving gifts. Last year she posted her picture on Instagram, dressed in a white gown holding a bouquet of roses and there were several other bouquets surrounding her with a bottle of wine. The beauty said the bouquets were from her secret admirer who she gave a public shout-out.
In her Instagram stories, she revealed that the first two bouquets of flowers were from special people in her life, Cleo Queen and Abigail. The pair delivered gifts for her which included food and skincare products for her birthday.
This follows after she celebrated her 30th birthday. In a video of a photo-shoot behind the scenes she shared on her Instagram, Dillish penned a sweet message to herself in the caption, thanking God for being her guiding light.
"Finally 30 today, Thank you so much for the lovely birthday wishes. You guys are melting my barbie heart. I love and appreciate each and every one of you. Thank you for your love, kindness, and support over the years. Thank you Jesus for the grace and protection throughout my life. What a beautiful journey I've had and I know the best is yet to come. Cheers yall 🥂🍾 A big congratulations to my birthday mates as well."