Diep City actress Nozuko Ncayiyane Ntshangase get messed up, attempts suicide multiple times
Diep City actress Nozuko Ncayiyane Ntshangase get messed up, attempts suicide multiple times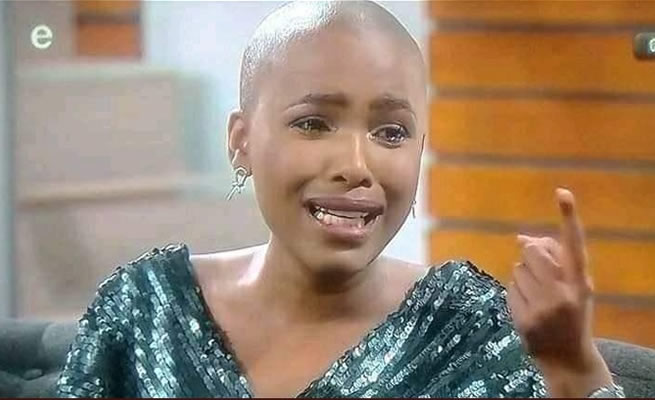 Diep City actress Nozuko Ncayiyane Ntshangase opened up about her industry struggles in an interview with Actor Spaces.
Unlike most actresses who either studied Drama or attended AFDA, Nozuko did not receive any formal training to be an actress. Speaking to Actor Spaces, Nozuko said, "I am not formally trained, I am informally trained through community theatre. I just told a friend of mine that I want to do this thing that we do in Arts and Culture class. Then she told me about a group that I can join. It taught me discipline. It taught me the beauty of creating and it taught me to create honestly and be myself."
Nozuko said she was taught how to act through community theatre, "It is an informal set up but it needs to be recognised because there is so much training and it has produced stars. I literally went from community theatre to doing shows with Edmund Mhlongo and Jerry Pooe"
It took a while for Nozuko to study something other than acting and she says this was her mom's idea after she lost her job and feared that Nozuko may not realise any of her dreams. She went to the University of Kwazulu Natal to study education. However things were hectic back home because her mom could not afford to pay for her residence and academic fees, "I was studying but I owed everything. I think I was even squatting at res at the time".
"I think I was 23. I finished matric around 2010 and I only went to the University of Kwa-Zulu Natal (UKZN) around 2014, this meant I was 4 years out of school, performing around, working with the playhouse and doing shows around Durban. I was away from home at that time".
And then as fate would have it, "when I auditioned for Skeem Saam in November 2013, I auditioned for the role of Enhle, which my friend got. In the new year, I went to UKZN then Skeem Saam called me after 7 months and I had to answer my true call".
When Nozuko got to Joburg, she would send most of her salary to her mom back home and she says this was not a good idea. She soon fell into the depression hole.
"Financially, I did not understand a lot of things. Intellectually, there were still a lot of things I needed to learn around that. I messed up a lot financially, I made really bad decisions. I felt like everything that I learnt in high school was not a part of this"
Nozuki is now working through her depression and is doing much better. "Right now I have learnt that it is a part of me and I cannot fight it anymore. At that time, I found Johannesburg to be very fast and I was acting and I didn't understand what to do in the industry and it was about what the industry expects you to do and I felt like I did not fit into this industry. I did not want to do what everyone was doing in the industry. I did not want to attend those events.
My friend would try to drag me out of the room to attend those events but it just pushed me into a dark whole of depression. I felt like I was not doing enough and I felt like I did not have direction or know what I was doing. So emotionally I got messed up and tried suicide a couple of times, I was not ready for Johannesburg, I didn't know what Johannesburg was going to give me but I wanted to come here. It was worth it though."