Denise Zimba on being back in Mzansi, motherhood and her new single Thobela
Denise Zimba on being back in Mzansi, motherhood and her new single Thobela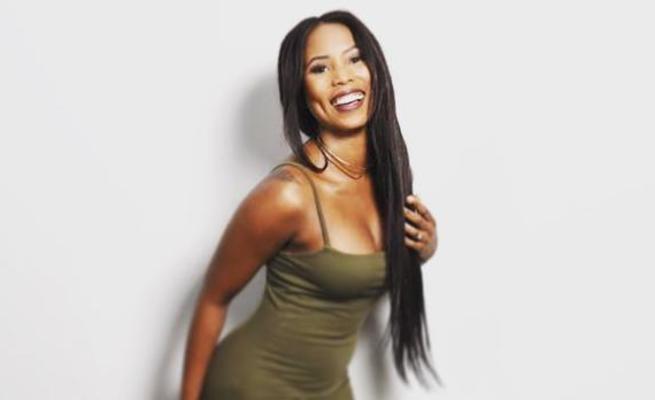 When Denise Zimba first came to the the industry, she was part of the Fly Chix musical group.
She later started her solo career after they parted ways.
She went on to become a V-entertainment presenter, and she later joined the cast of Generations: The Legacy as Mary Gumede before taking a break from the industry.
Opening up recently the all-around entertainer shares she had to take a hiatus to reflect, readjust, and realign her spirit, mind, and art.
"I was finding myself being an angry black woman because of the environment and the system in the industry which does not always filter and protect females.
"There were certain things I was doing and saying that were projecting a very incorrect projection of who I was and I felt like at that time it was necessary for me to just take a break and that's why I did," she says.
It wasn't long before her bubbly personality and talent gained her fans all around the world who have been following her journey, from meeting the love of her life, having a baby, and getting married.
"In the interim, I met a man who is amazing and supportive of my decisions and it so just happened he is from Germany," she says.
The recording artist left her fans stunned when she revealed on social media that she and her family had moved to Germany, but it wasn't a permanent move, she reveals.
"I took that break and headed to Germany to nurture my family," she says, and now that all of that has been done.
Denise, who has shared her challenges with motherhood and getting used to her new body, says she has now also gotten used to her new self, body, new way of living, and responsibility. So it made sense to go back to the game, she says.
She advises new mothers to be kind to themselves. "I learned to be kind to myself and not forget who I am. As a black woman, the pressures we live by and the people we have to carry can be a lot, and the best advice I could give is to be kind to yourself. Give yourself at least two years to recover physically and emotionally, take your time and not feel pressure to lose weight, don't feel pressure to snap back, stay home and enjoy."
It has certainly not been an easy journey but Denise shares that despite being a new mom, she could not lose sight of her dreams.
After giving birth to their daughter, Leah who is now two years old, the singer says she had to redefine herself.
"After having a baby, you are thrown into this new world where you have to redefine yourself. In that process, the first year you kind of lose yourself because you are now responsible for someone else."
It's a tale that any mother can relate to. "It's always about someone else and we forget as mothers that you are still a person and we tend to lose ourselves," she says. "I felt like it's important to never lose who you are or sight of your dreams and everything you want to accomplish." This has driven Denise to chase her dreams.
Denise has now released a new single Thobela, she says it's her way of saying "I have gone away but now I am back".
Denise is confident of the team behind her and she is working on a project, which she hopes will hit the airwaves soon.
"It makes sense for me to come back and be able to control and create my own narrative and tell my own story."