David Mabuza missing in action at cabinet lekgotla amid cabinet reshuffle rumbles
David Mabuza missing in action at cabinet lekgotla amid cabinet reshuffle rumbles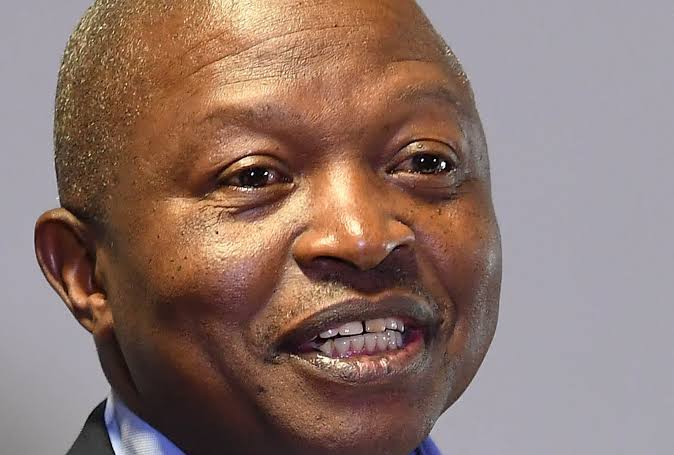 Deputy President David Mabuza tendered an apology for missing the Cabinet Lekgotla taking place from 2-3 February 2023 due to a family bereavement.
So said the office of the Deputy President on Thursday.
This comes after earlier rumours about the whereabouts of Mabuza amid a looming Cabinet shuffle.
The publication earlier reported that Mabuza was missing in action at what was likely to be his final Cabinet lekgotla.
President Cyril Ramaphosa on Thursday led the lekgotla, held in Pretoria, ahead of his State of the Nation (Sona) address next week.
This came as Mabuza was seemingly waiting to vacate office as South Africa's second-in-command.
This emerged as Paul Mashatile, his successor as deputy president of the African National Congress (ANC), prepared to be sworn in as a Member of Parliament (MP) next week.
All indication is that Mashatile will replace Mabuza when Ramaphosa eventually reshuffles his cabinet.
Despite a letter confirming Mashatile's trajectory to the Union Buildings circulating on social media, Mabuza remained the deputy president of the country.
Eyewitness News understands Mashatile will be sworn in on Monday, following what some of his supporters have described as a tough battle against Ramaphosa loyalists who don't want him in government.
Meanwhile many in the ANC might have their eyes on the national government, but the party wants to deploy some of its senior national executive committee members to serve in municipalities across the country.
ad
The Cabinet lekgotla will wrap up on Friday.