Daughter of Black Coffee shows off impressive soccer skills
Daughter of Black Coffee shows off impressive soccer skills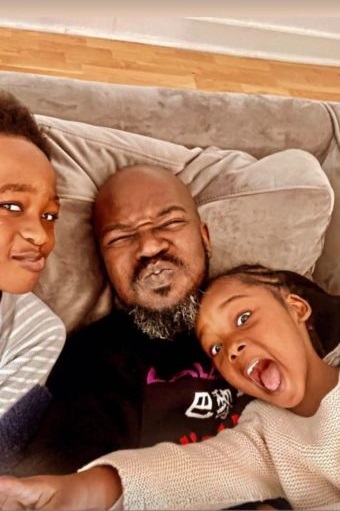 Grammy award winner Black Coffee's daughter, showed off some amazing football skills during the weekend. The legendary Disk jockey shared a video of his children playing football on his Instagram, which was an excellent video to watch. Indeed, Black Coffee is doing an excellent job of keeping his children happy and united.
Usually, Black Coffee shares pictures with his firstborn son, Esona Maphumulo, but today the young girls are also there. It looked like a family bonding time as the children played football together.
Like what the saying claims, 'A family that plays together stays together', here is the full video of Black Coffee's daughters showing fantastic football skills with their brother.
Playing with her older siblings took work for her, as they could kick the ball with more power and control. However, she showed her dedication to competing and doing the right things with the ball.
Upon receiving the football, Black Coffee's daughter struggled to control it and almost fell. Thank God she managed to stay on her feet and made a few nice touches. Seeing such quality, Black Coffee could be heard behind the camera shouting and cheering her daughter."Nice one, baby, yeah," said Black Coffee cheering her daughter as she showed her amazing football skills.
Besides her daughter, who showed excellent football skills, Black Coffee has 5 more children. Several children guarantee different talents; we have witnessed football in this video.
With their father being a talented DJ, as is Black Coffee, one would argue that most of his children will take from their father's talent. His firstborn son Esona pursues a career in entertainment as a budding artist. Many of his children are still too young for one to fully conclude if their talents will pass the test of time. But Black Coffee's daughter showed top football skills that will catch the attention of many.