Dancer Kamo Mphela seeks God
Dancer Kamo Mphela seeks God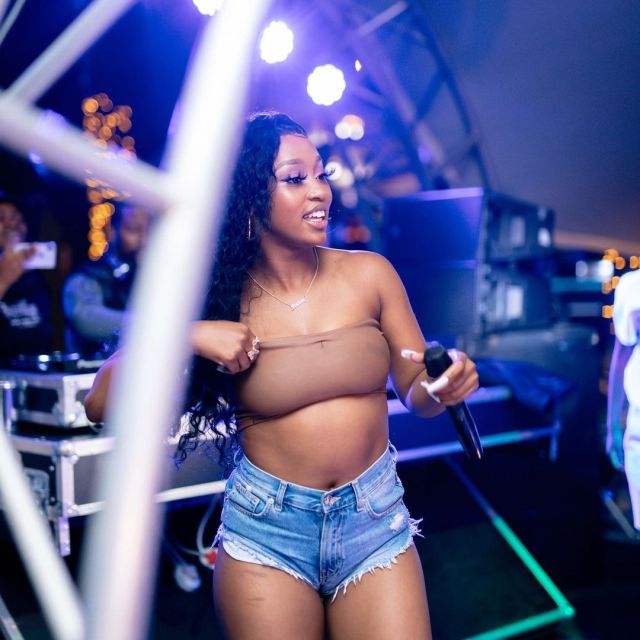 Dancer and musician Kamo Mphela has released a new single, Nkulunkulu.
Speaking to SunBuzz Kamo, who gained prominence when she released her hit song Amanikiniki, said: "Nkulunkulu is a prayer of what I'd like from God.
"I'm asking for things like money.
"Working on the song was amazing and I hope people will receive it well."
The musician, who's known for her explosive dance moves, has also released a debut EP, which has the same title as the single.
"Funny enough the EP was not planned," she said.
"It's a compilation of songs which I've recorded in the past year.
"We sat down and chose the best songs based on what my fans have enjoyed in my past release.
"I haven't released music in a while and I wanted to treat my fans to something new."
On the EP, Kamo features Major League DJz, Vigro Deep, Reece Madlisa and MFR Souls.
Kamo, who's always teased online that she has a different face every day, said she doesn't entertain the negativity.
"I don't entertain negativity," she said.
"I always see the remarks but I never respond.
"Instead I laugh it off because I know who I am and I don't let other people's opinions bring me down."
She said her journey has been a learning curve.
"My journey has been amazing, and there are certain things I didn't understand before that I'm learning every day," she said.
"From here on I want to take amapiano to the world and start my own label in the near future."
Nkulunkulu is available on all digital music platforms.