Daddy's photocopy: King Monada celebrates his daughter's birthday
Daddy's photocopy: King Monada celebrates his daughter's birthday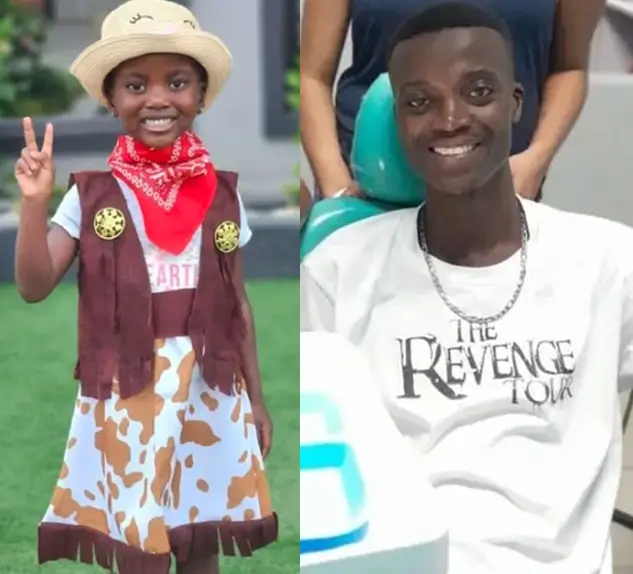 Popular Mzansi singer, songwriter, and record producer, King Monada penned a heartfelt message celebrating his look-alike daughter's birthday. He is one of the finest musicians in the Limpopo province and has massive assets to show for it.
His white mansion in Limpopo is one of the finest in the province, and he had been flaunting it recently.
Today, 7 August 2023, King Monada had been celebrating his daughter's birthday, and fans noticed how much they look alike.
The talented musician shared the news of his daughter's birthday on Instagram and wished her well.
"Happy birthday daddy's copy"
The Matorokisi hitmaker is a tall man, and that is one of the most visual things that sets him apart.
He is also quite slim, and his smile has made him many fans on social media.
These similarities were evident in his daughter, who smiled, raising two fingers.
Wishing his daughter an excellent birthday, King Monada expressed his love to her.
"Wishing my sweetheart, a pleased birthday. I love you more than you'll ever know❤️" he said.
Despite many fans finding fun and commenting on how much King Monada and his daughter look-alike, some wished her a great day.
"She'ss so beautiful, happy birthday nana"
"Waaal, you surely look like your father princess, have a great birthday and many more"
"King Monada ydon'tn't have to go for any DNA tests man, this is your photocopy – happy birthday princ"ss"
"Happy birthday to the princess "