Cyan Boujee's BBL Causes A Disorder
Cyan Boujee's BBL Causes A Disorder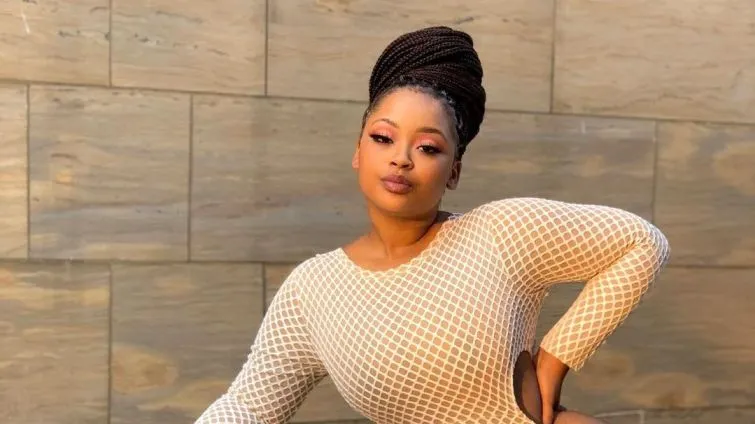 The recent picture of influencer and DJ Cyan Boujee's Brazilian Butt Lift (BBL) has left many tongues wagging. Tweeps have since expressed their disappointments following how Cyan Boujee talks a big game about her newfound body.
Tweeps did not spare Cyan Boujee any mercy as they went for the jugular to a picture where she was flaunting her Brazilian Butt Lift (BBL). To date, Cyan Boujee has gone twice under the knife in an attempt to correct her body but tweeps feel as though it was all in vain.
The outraged tweeps have gravely expressed their disappointment at the DJ and influencer's body. Recently, tweeps also raised concerns about Cyan Boujee's eating habits after her BBL, whether tweeps were policing her food intake or simply body shaming her, but this recent picture has opened another can of worms for the unapologetic DJ.
"I am such a big Cyan boujee fan but I have to agree with you on this. Yes it's her body and she can do as she pleases but the Dr really messed her up. Too much fat was taken from her waist and I don't even know where to start with the hips. Eish I was looking forward" wrote Juanita Mazuba
the waist training that comes with lipo?! 💀😭 cha bandla cela ningibuyisele umkhaba wami

— Sithelo Shozi (@sithelo_shozi) November 26, 2022
"Cyan had a gorgeous body man, she should've just gone on a diet to get rid of the belly, I remember first coming across her profile two years ago and man she didn't need the BBL" wrote MaTshabalala
The DJ recently landed herself in hot soup when was attempted to take a subtle jab at his ex-boyfriend and baby daddy, Andile Mpisane. Another tweep tweeted that she does not wish her baby daddy not even on her worst enemy.
"I don't wish my baby daddy even on my worst enemy. The biggest L of my life" wrote Zamangwabe Khanyile
I don't wish my baby daddy even on my worst enemy. The biggest L of my life.

— Zamangwane Khanyile (@zeema_kay) November 2, 2022
Unknowingly, immediately, Sithelo Shozi retweeted this lady's tweep in an attempt to also put down her baby's father. While most tweeps were convinced that Shozi was trying to ridicule her ex-boyfriend and baby father Andile Mpisane, others we confused because they never heard anything about Shozi's first baby daddy.
"ngiyakuzwa mina" wrote Sithelo Shozi
ngiyakuzwa mina. 😂🤞🏽 https://t.co/YZgRurUjRX

— Sithelo Shozi (@sithelo_shozi) November 2, 2022
It became a slippery slope as tweeps began to ridicule and mock Shozi since of course she has two baby daddies to her three kids. Little did she know that the tables would turn and not good for her. Tweeps did not mince their words as they began mocking her for having two different baby daddies, however, they know nothing about the first one.
ad
Tweeps instantly took jabs at Shozi and made her regret shaming either Andile Mpisane or her first baby daddy.
"Lol if it was just one kid I was gonna believe you. Now that it's over you want to taint his name" wrote Nono
ngiyakuzwa mina. 😂🤞🏽 https://t.co/YZgRurUjRX

— Sithelo Shozi (@sithelo_shozi) November 2, 2022