Cute video of Kairo Forbes and baby Asante melts Mzansi hearts
Cute video of Kairo Forbes and baby Asante melts Mzansi hearts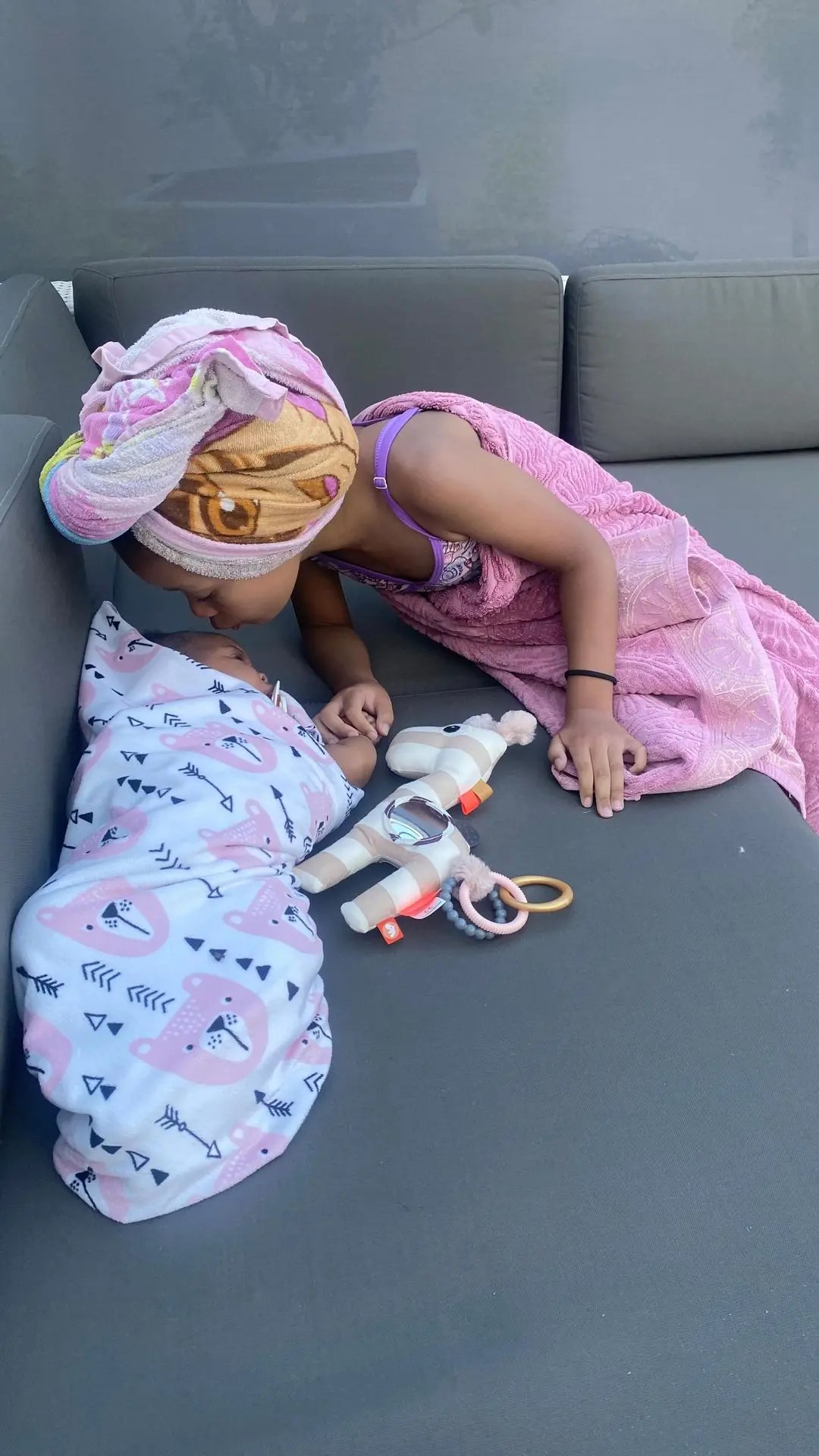 Yesterday marked 3 months since Africa's number one female DJ Zinhle and her baby daddy Murdah Bongz, welcomed their first child together – baby Asante.
Kairo Forbes, Asante's big sister, shared a video of them bonding on her Instagram account, and it's one of the most beautiful things you'll see today on your feed.
The video melted the hearts of her followers. Asante is seen sucking her thumbs as Kairo plays with her. Kairo chided her in an imploring manner, saying that fingers are not meant to be eaten. Kairo celebrated her huge milestone by wishing her a happy 3 month birthday.
Oskid recently gave fans a sneak peek at Asante's face, but yesterday he shared adorable pictures of Asante that revealed the whole features. Fans theorized as to who Asante resembles. Many complimented her looks and reckoned that Zinhle makes cute babies.