Cute photos of Kelly and Zandie Khumalo together after a long time impress Mzansi
Cute photos of Kelly and Zandie Khumalo together after a long time impress Mzansi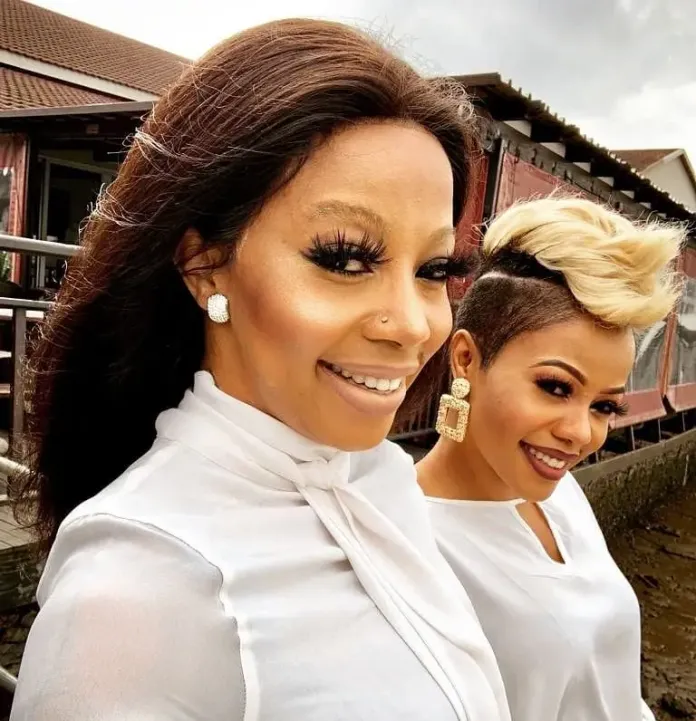 Mzansi singers, Kelly Khumalo and her sister Zandie Gumede have mended their sisterhood and were side by side at a recent family event.
Zandie took to Instagram to share snaps of them together with her son at his christening on Sunday.
Talking to Sol Phenduka and Dineo Ranaka as a guest on Kaya 959 recently, Kelly confirmed she and her sister were no longer at war.
"We are good. We are very good actually. I think we needed that bit of a break. When you are so close to another to a point where you lose self-identity, it is a dangerous thing for an individual. I feel like we needed that. She had to find herself outside me, and I had to find me outside her."
Singer-songwriter Kelly's relationship with her sister had been rocky for more than two years. When she continued with therapy sessions which aired on her reality show, the matter re-emerged.
In the second episode of Life With Kelly she revealed she felt her sister should apologise and became emotional about their feud affecting the family deeply.
The thing that bothered her most was that she had not seen her nephew had lost time with him.
"I'm at a point where I'm tired of being mad. It doesn't serve me any longer and I think we should find an amicable way of dealing with each other. The biggest issue is I felt my mother wasn't doing her part," she told her therapist.
"We haven't had serious conversations, but we speak regularly. I feel like I've lost so much time, especially where my godson is concerned," an emotional Kelly said.