Court rules on Isibaya actress Zinhle Mabena who attempted to kill her husband with a scissors
Court rules on Isibaya actress Zinhle Mabena who attempted to kill her husband with a scissors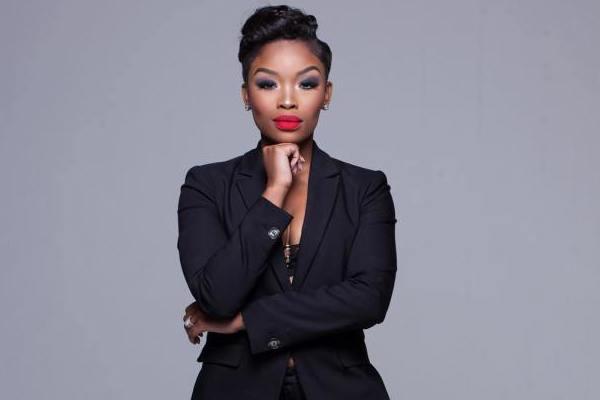 Former Isibaya actress Zinhle Mabena can breathe a sigh of relief – at least for now – after a two-year-long case of assault against her was withdrawn for the second time at the Pretoria Magistrates' Court this week.
However, her ex-husband, Robert Ngwenya, says he is seeking justice for himself through private prosecution, after the matter was put back on to the court roll for the second time. It was initially withdrawn last October.
The actress was accused of assaulting her ex-husband at their home in Midrand during alleged domestic disputes in 2019 and 2020.
Mabena's lawyer, Joshua Lazarus Shapiro, confirmed that the star had appeared at the regional court on Tuesday, but would not comment further.
Mabena, who plays Julia on the new Mzansi Magic drama Isifiso, was supported by members of Act Now SA, a group that works to end violence against women and children, when she made her court appearance.
She was charged with assault after she allegedly attacked Ngwenya with a bottle of perfume, a broomstick, a pair of scissors, a photo frame and her fists in separate domestic violence incidents at their home.
He opened four cases at Olievenhoutbosch Police Station in Centurion in 2019 and 2020.
After falling sick during Mabena's trial last year, Ngwenya asked the court to withdraw the charges to allow the star to carry on with her life, as he was also focusing on his recovery.
"The charges against Zinhle were provisionally withdrawn in consultations with the complainant," National Prosecuting Authority (NPA) spokesperson Lumka Mahanjana said at the time.
Ngwenya said he had written to the NPA to reinstate the charges a few weeks ago.
He said he was shocked to learn that the matter had been withdrawn once again, allegedly without his knowledge this time.
He said:
I didn't even know that the matter was back in court on that day. I am hearing from journalists that the case has been withdrawn, but it is not something that I was not expecting because I could tell from how the investigation has been going. I am also aware that the case has been compromised.
Ngwenya said he had raised concerns with the police that key witnesses in the case, including himself, had been intimidated and threatened, but nothing was done to protect them.
"For me, it is not shocking news that the case has been withdrawn. All I know is that the case was back on the roll, and I had a discussion with the police about witnesses being intimated and asked for protection, but nothing was done."
He said he was seeking justice for himself and his bodyguard, who died after being shot at a petrol station in what was an alleged hit on Ngwenya.
Zinhle was arrested for conspiracy to commit murder in connection with the incident, but was released pending investigations.
It seems as though celebrities are deemed to be superior to our lives because everyone believes that when they do thing, they are correct, but when it is us, we are wrong.
"From where I am sitting, private prosecution is the only solution, and I have already started with that process in relation to the attempted murder case," he said.
Mahanjana had not yet commented by the time of going to print.