Controversial rapper Emtee goes MIA moments before SAFTAs performance, leaves Ami Faku stranded on stage
Controversial rapper Emtee goes MIA moments before SAFTAs performance, leaves Ami Faku stranded on stage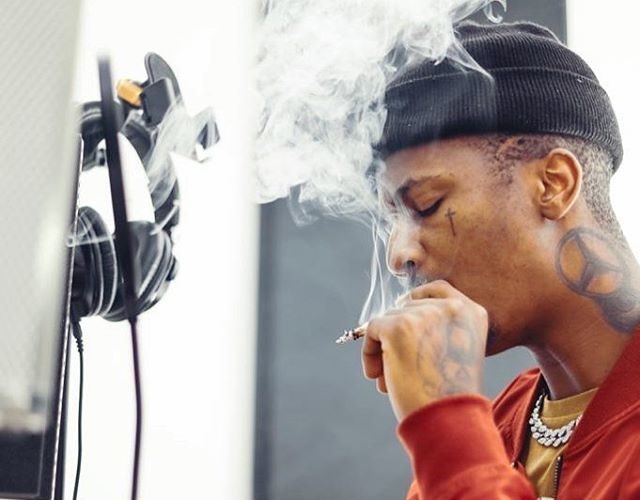 The 15th South African Film and Television Awards 2021 (SAFTAs) were a success and we saw all our faves getting their much needed flowers. The whole event was pre-recorded however the performances were live.
Ami Faku was one of the performers for the evening and she killed her performance. It's almost as if everything went well and there were no hiccups leading up to her performance. According to Phil Mphela, there was a whole lot of drama backstage as the songstress was booked to perform with the rapper Emtee.
They were set to perform their hit collaboration Lala Ngoxolo however after rehearsals have been completed and the stars were dressed in their outfits, Emtee reportedly went MIA (Missing In Action.)
Phil Mphela said the rapper was no where to be seen just minutes before he was set to hit the stage. "Our sources informed us that minutes before he and Ami could perform, Emtee disappeared," said the reporter.
It is also said that Emtee disappeared with the costume departments clothing and shoes, leaving them with a lot of stress because they had borrowed the fits.
"We were also told that Emtee left in costume, meaning the costume department was left worried as the clothes and shoes he was wearing, were borrowed for the event. With Emtee MIA, songstress Ami Faku was now left to perform solo."
NEWS:

Rapper Emtee's drama at the SAFTAs #TheEntertainmentAlert ☕️ pic.twitter.com/ajVPzlob8Z

— Kgopolo Mphela ☕️ (@PhilMphela) May 28, 2021
His unprofessionalism raised a few eyebrows especially because he was supposedly fully paid for the performance and seeing how big of a platform the SAFTAs is.
he is well within his right (rider) to up and walk without telling anyone he is not obligated to stay , the fact that they paid him is on them. bad for pr but thats that.

— 𝗔 𝗠𝗼𝗱𝗲𝗿𝗻 𝗗𝗮𝘆 𝗦𝘁𝗿𝗼𝗹𝗹 (@MonowMthembu) May 28, 2021
Emtee is fucken talented but his behavior is against the talent , at times like these he should be not messing any opportunities man eish 💔.

— SKHANDA WORLD 2021 (@MoneriMandla) May 28, 2021
Thought he was trying to revive he's career do this thing as an independent artist get back on track to being a respectable artist, wenzan manje??

— Nonku🇿🇦 (@nkuleGogo) May 28, 2021
Emtee has suffered a great deal of betrayal in the industry especially at the hands of his former record label Ambitiouz Entertainment. This made him an independent artist so many people saw this as an opportunity for him to make an even bigger name for himself.
Speaking to Mac G about this he said "That was always at the back of my mind, and every time the answer would be 'yes', they will do that," he answered when they asked "what happens if you beefed with these people, would you lose everything?"
After leaving the record label he went very broke. He even revealed his shocking salary he received from the label saying it was just under 20K, whereas they were making around 50K per show he was performing in.
Emtee is still to address this situation.