Controversial mjolo show, NiyaThembana Na? has got Mzansi talking
Controversial mjolo show, NiyaThembana Na? has got Mzansi talking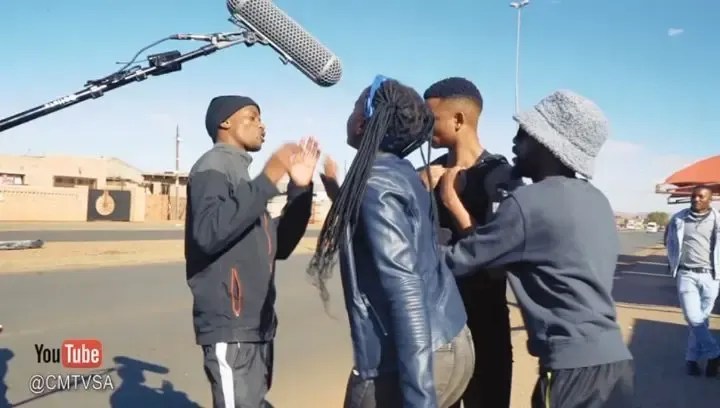 Another controversial mjolo show has got Mzansi talking.
YouTube show NiyaThembana Na? sees couples exchanging phones and it's getting very popular on social media.
The show is hosted by up-and-coming presenter King Ginger, who is accompanied by bodyguard Musa Manqele.
King Ginger, whose real name is Mzwandile Ngwenya, told Daily Sun: "It's a show where we go to the streets and do a loyalty test with couples. These days, there are people who have been dating for years but aren't really in love and are just playing each other.
"We decided to go out there and help people see whether the relationships they are in are good or not."
King Ginger said he believed the show was important and a lot of couples needed it. "People all over the world have been played before, including me. I even stopped believing in love. We saw this as a problem we needed to fix."
The show has been running for two months and King Ginger said although it was challenging, he was having a good time. There are already 29 episodes and four new episodes are uploaded every week.
"It has been crazy. There have been threats and positive messages from people in different provinces who want me to help them. We even have fans outside of South Africa," he said.
King Ginger said the show didn't aim to break relationships but to fix and build them.
"This show is about fixing. When couples find out about each other's cheating, we don't just let them go. We sit with them and help them resolve the problem," he said.