Connie Ferguson's abs at 52 stun Mzansi – Photos
Connie Ferguson's abs at 52 stun Mzansi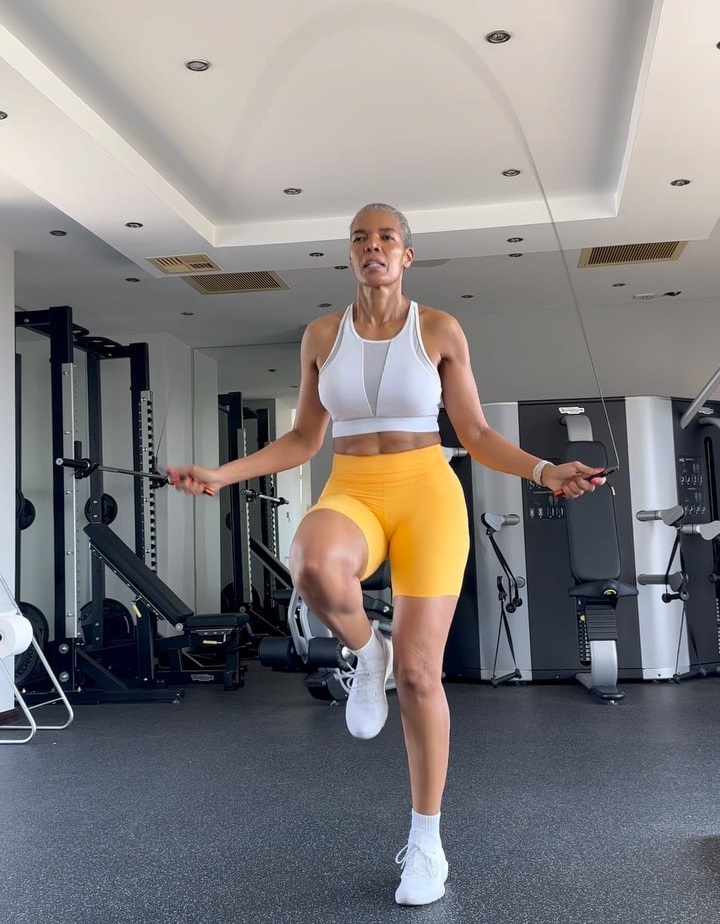 On 27 April, Mzansi actress and business mogul Connie Ferguson decided to "wow" her Instagram followers with a picture of her hard rock abs which left them with their tongues wagging.
Over the years, the 52-year-old filmmaker has proven to be a gym fanatic.
She even created a separate Instagram account where she documents her daily workouts for her 262K followers.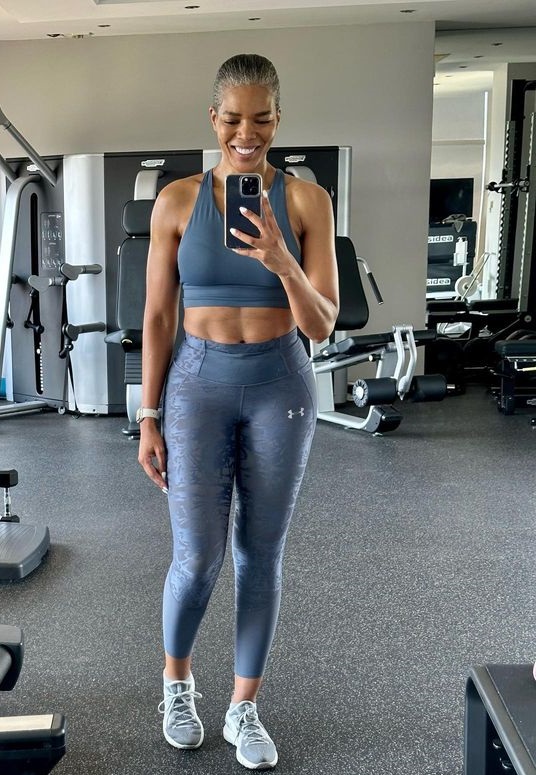 "[My] Personal Blog: Sharing my fitness journey with the hope of taking you along for the ride!" Ferguson's profile bio reads.
According to her timelines, on several occasions, Ferguson can be seen jumping rope, lifting weights, and one of her favourite exercises–boxing.
Taking to caption her latest post where she can be seen flexing her pronounced muscles, she wrote,
"Happy #freedomday innit? "What does freedom mean to you? To me it's fearlessly pursuing what sets your soul on fire, living a purpose-driven life, and letting joy, love, and happiness reign ❤️."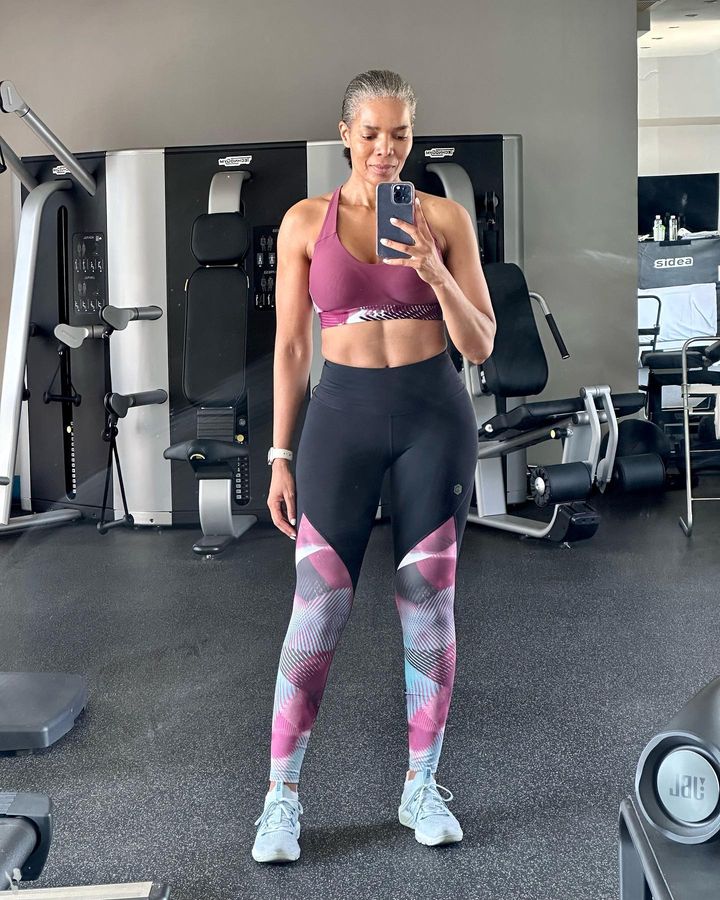 In 2020, Ferguson was said to have gotten candid with Glamour Magazine and reportedly opened up about some of her body insecurities and suffering from depression.
And, in an older post, she also revealed why she was so passionate about working out, saying,
"I commit [to working out] even when I don't feel like it because of its effect on my mental health! It's been years since I've been off anti-depressants."
Here are some of the reactions:
"Bawo [God] … this woman ❤️❤️❤️," @gaby_a_sibiya reacted.
"Freedom is not worrying about anything anyone thinks. You look amazing !" @magdalen1970 commented.
"WOW when I grow up I want to be like you, the abs are absing ❤️❤️❤️," @palesam_m said.
". GETTING STRONGER BY THE DAY … it's what I call … ORGANIC GROWTH…. FIBONACCI SEQUENCE….❤️‍ @iconniecfit," @morulism2.0 wrote.
"If freedom looks like this, then I got to have it," @svrola said,