Connie Ferguson's 84-year-old father leaves everyone in shock – Photo
Connie Ferguson's 84-year-old father leaves everyone in shock – Photo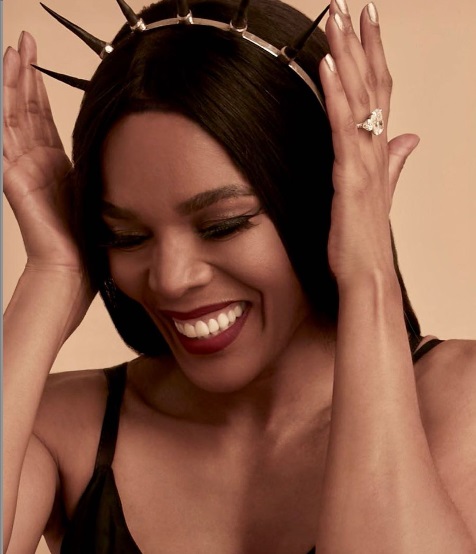 It seems actress Connie Ferguson, has really taken a page out of his father's book, who also has a passion for fitness. We all know by now that Connie loves to hit the gym and she makes staying in shape a priority for her.
The award-winning actress is constantly seen doing some intense workouts at the gym and sharing her workout routines with her followers on how to stay healthy and fit.
Connie recently shared a clip on her Instagram stories that left everyone feeling all sorts of inspired to hit the gym. In the clip, his super-healthy father Ntate Fish Masilo is seen doing some serious workouts at his home. Connie shared that her father will be turning 85 years old on the 22nd of May and she could not stop singing his praises on how hard he works for his body to stay healthy and fit.
It is beautiful to see Ntate Masilo serving some serious body goals and looking healthy at the age of 84.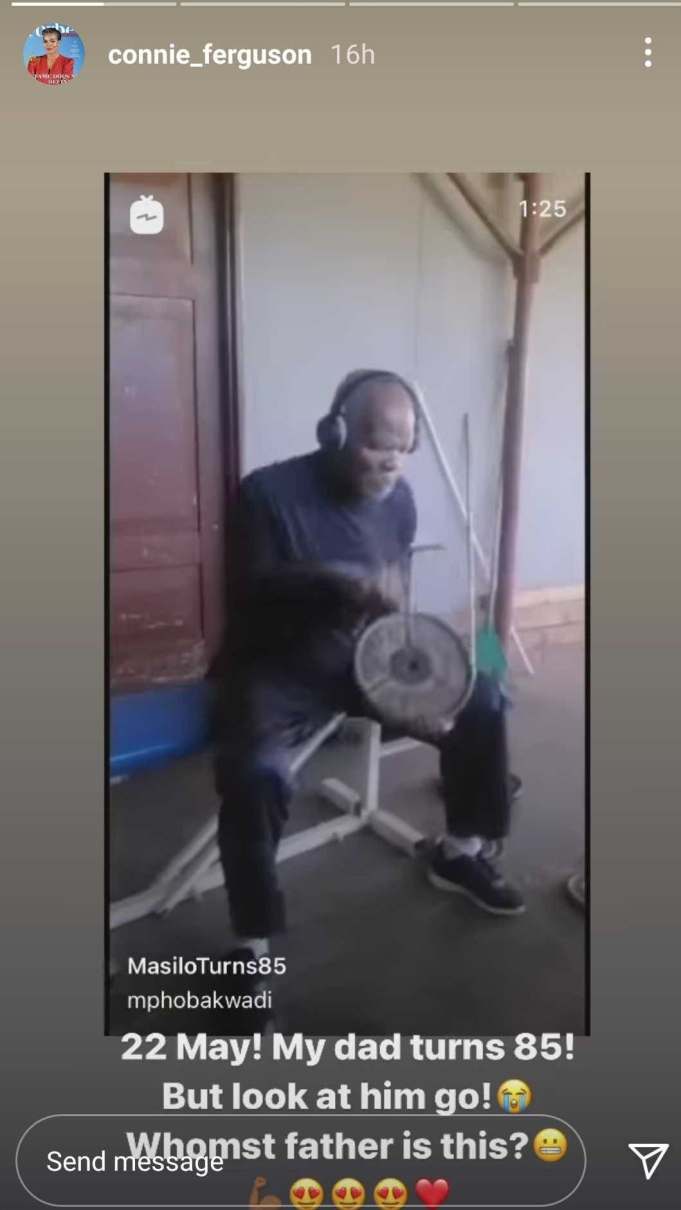 Connie and her father are one of our favorite father and daughter duos' in the industry. The actress always gives us a glimpse of all the special moments they share and it is a beautiful sight to see. Her mother passed on the 25th of July 2013. In a touching Instagram post, Connie paid tribute to her by writing, "Moms, I will never stop loving you. Never stop missing you. I cherish all the memories I have of you. Sometimes your physical absence doesn't feel real. Sometimes I think it's all a dream, that I'll wake up to a text message from you first thing in the morning. Those were my favorite!" she wrote
"I believe with all my being that you have been most present in your absence, that you are advocating for us on the other side, cheering us on and celebrating our successes. I learned unconditional love from you. It's a legacy I carry proudly in my heart, knowing that you are and will always be there." she shared.
Connie is not only a fitness bunny in her family. Her husband Shona Ferguson and her two daughters Lesedi and Alicia are also gym enthusiasts.
Lesedi is also a body positivity advocate and has shared many inspiring posts on social media. This is a heartening and refreshing mindset. In a society that constantly judges people, especially women, on the way they look, it's important to have good role models that impressionable youngsters can look up to.