Connie Ferguson shows love to her Sister
Connie Ferguson shows love to her Sister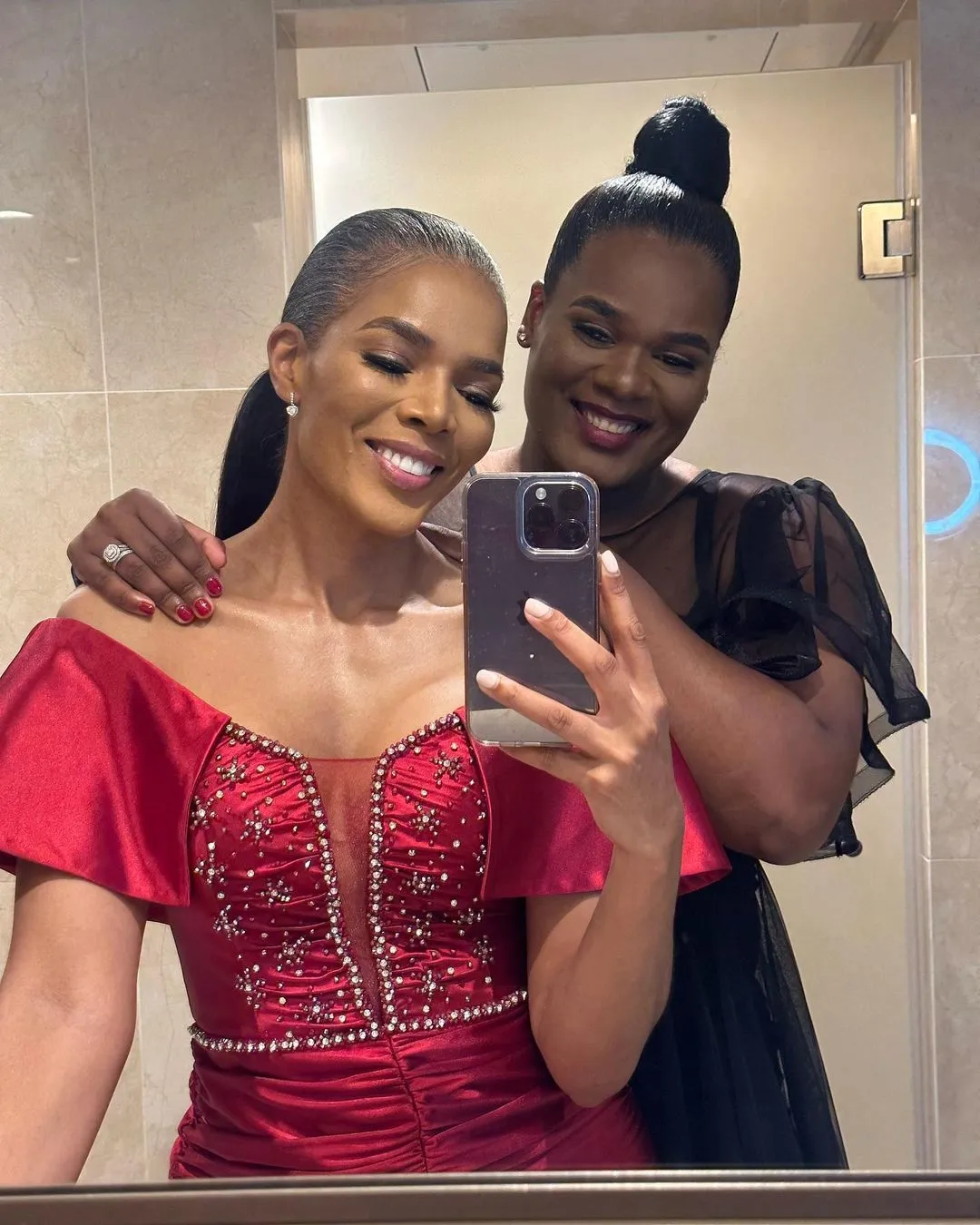 Connie Ferguson and her sister gushed over each other on their timelines. Connie Ferguson and her sister Lerato Atsie Pilane took to Instagram to share their utmost gratitude and love for one another and pulled on their follower's heartstrings by posting lovely pictures together which had their online followers in their feelings. Ferguson is loved by many. And, everyone knows how close she is with her loved ones. If she is not off on a getaway with her family, she is praised by industry friends for being generous and supportive.
This year, to celebrate International Women's Day, Ferguson and her sister penned sweet messages to one another. Ferguson could be seen tagging her sister in a post which she captioned
"Thank you Sis. For EVERYTHING. I love you to infinity and beyond In which Pilane responded, ilane also went on her Instagram and posted a gorgeous selfie with her sister and said,
"My mother's child Motho Ke mo rata[The person I love] Thank you for the lovely evening my mothoo [love].' In another post Pilane expressed why she was grateful to have been born in a family with Ferguson, saying.
Happy International Women's Day I have been quiet privileged to grow under the wing of very strong women. My GrandMa, Moms and Sister. These 3 strong beautiful women are the reason why I am what I am today.
Addressing her sister, who she referred to as her Benas in the caption, The Queen actor said saying she loved her sister was "the biggest understatement." "You have been with me and walked with me through so much! God uses you in ways only you can carry that assignment. I thank Him for you and your life every day! I pray he keeps you and grants you all the desires of your heart.